Main Menu
RT @TheEducationMag: Today, various educational institutions are offering comprehensive study programs for a rewarding and valued professio…
2 days ago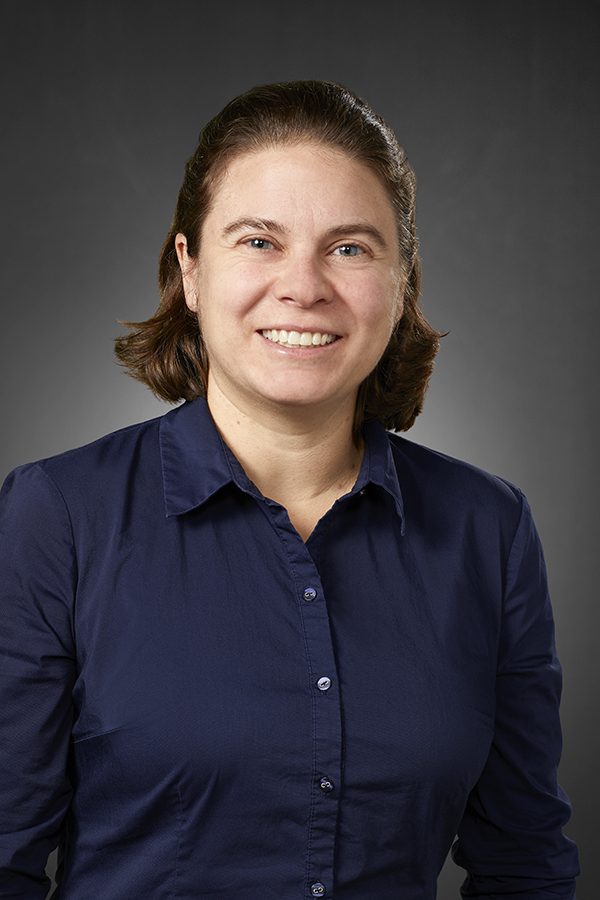 Title:
Department Chair - Human Biology & Associate Professor - Molecular Biology
Department:
Human Biology
Phone Ext.:
53603
Email:
Melonnie.Furgason@kc.edu
Melonnie Furgason
PhD
Melonnie Furgason, PHD, BA, teaches genetics, molecular biology, biochemistry, mechanisms of human diseases, and seminar courses within the Human Biology Department of which she is the Chair.  She is currently working on implementing CUREs (Course-based Undergraduate Research Experiences) within her molecular biology and biochemistry courses to enhance student access to research at Kettering College.
Dr. Furgason received her Bachelor of Arts in Biochemistry, with a minor in Mathematics, from Spring Arbor University in 2001.  She received her Doctor of Philosophy in Biomedical Sciences degree from the University of Massachusetts Medical School in 2009.  Her dissertation focused on understanding protein interactions within intracellular trafficking systems.
During the summers of 2018 and 2019 Dr. Furgason visited Rhode Island College where she collaborated with Dr. Jamie Towle-Weicksel on her research regarding human DNA Polymerase θ.
Dr. Furgason continued her research as a postdoctoral fellow in the Biochemistry and Molecular Biology Department at Colorado State University from 2010-2013.  While there, she examined the effect histone ubiquitination had on histone-protein interactions.
In 2013, Dr. Furgason became an Assistant Professor of Molecular Biology in the Science and Math Department at Kettering College.  In 2017 she was promoted to Associate Professor Molecular Biology and became Chair of the Human Biology Department in 2018.
Posters and Publications:
Morgan Andrews, Floralba Parra, Melonnie Furgason PhD. and Jamie B. Towle-Weicksel PhD. "Implementing a Baculovirus Expression System to Optimize the Solubility of DNA Polymerase Theta" Poster presented at Annual Rhode Island Summer Undergraduate Research Fellows Conference, University of Rhode Island's Kingston Campus, July 2019
Melonnie Furgason, Olivia Atkins, and Jamie Towle-Weicksel "Variants Within the Fingers Domain of Human DNA Polymerase θ Display Altered Polymerase Activity" Poster presented at Annual Rhode Island Summer Undergraduate Research Fellows Conference, University of Rhode Island's Kingston Campus, July 2018
Long, L., Furgason, M., Yao, T. Generation of nonhydrolyzable ubiquitin-histone mimics. Methods. 70(2-3):134-8. 2014
Long, L., Thelen J.P., Furgason M., Haj-Yahya M., Brik A., Cheng D., Peng J., Yao T. The U4/U6 recycling factor SART3 has histone chaperone activity and associates with USP15 to regulate H2B deubiquitination. J. Biol Chem. 289(13): 8916-30. 2014
Furgason, M.L.M., Shanks, S.G., MacDonald, C., Ryder, S.P., Bryant, N.J., Munson, M. The N-terminal peptide of the syntaxin Tlg2p modulates binding of its closed conformation to Vps45p. 106(34): 14303-8. 2009
Struthers, M.S., Shanks, S.G., MacDonald, C., Carpp, L.N., Drozdowska, A.M., Furgason, M.L.M., Munson, M., Bryant, N. Functional homology of mammalian Peer Reviewed Presentations