Main Menu
RT @MiaPomales: Today I began my new adventure as the Instructional Technologist for @KettCollege! I am so stoked to be part of a truly lov…
21 hrs ago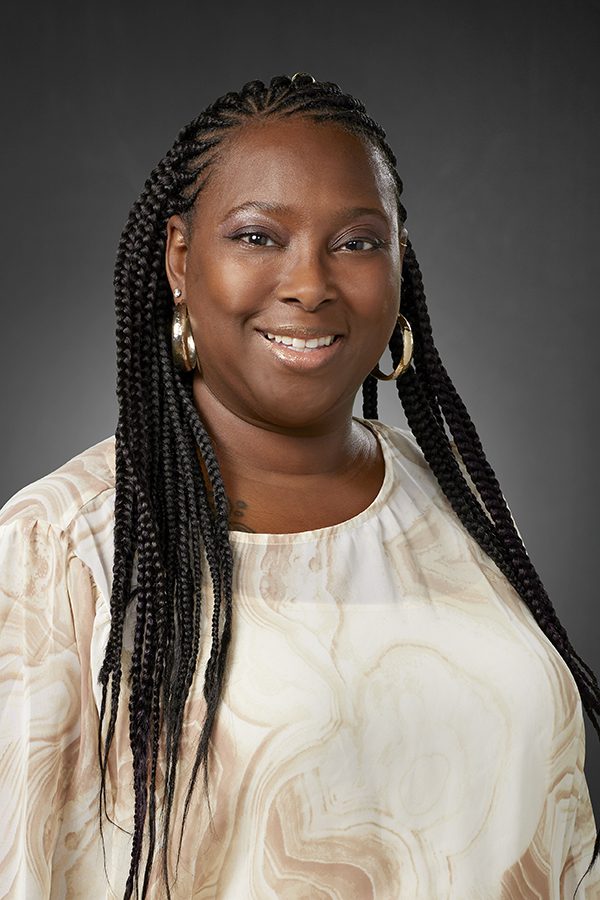 Title:
Program Director/Associate Professor
Department:
Occupational Therapy
Phone Ext.:
490-0208 ext. 108
Email:
Shanese.Higgins@kc.edu
Shanese Higgins
DHSc
Dr. Shanese L. Higgins is an Occupational Therapist with AOTA Board Certification in Mental Health; as well as NBCOT Certification with a Practice Area of Emphasis in Mental Health. She has practiced occupational therapy for 12+ years in the Greater Dayton Region.  Dr. Higgins received her Doctorate of Health Science in Occupational Therapy from the University of Indianapolis; as well as her Masters of Occupational Therapy. Prior to that, she received her Bachelors of Science in Pre-PT/Exercise Science from the University of Dayton.
She is currently serving as the Program Director.
Her professional and research interests include all things pertaining to mental/behavioral health, experiential learning, and learning/personal inventories.
Peer Reviewed Presentations
Poster Presentation AOTA 2020 Conference: Mar 2020
Effectiveness of a Training Module to Enhance Rehabilitation Therapists' Understanding of Microaggression
Poster Presentation OOTA 2019 Conference: Oct 2019
Effectiveness of a Training Module to Enhance Rehabilitation Therapists' Understanding of Microaggression
Workshop Presentation AOTA 2019 National Conference: Apr 2019
(BASC) Killing Me Softly: Reflecting on the Mental Health Effects of Microaggressions and Implicit Bias
Poster Presentation AOTA 2019 National Conference: Apr 2019
Confronting Unconscious Bias on the Journey of Cultural Competence and the Development of Therapeutic Use of Self
Panel Presenter AOTA 2018 Conference : Apr 2018
(SIS) AESIS Annual Program–Beyond Clickers and Flipped Classrooms: Innovative Technology in Occupational Therapy Education
Poster Presentation AOTA 2018 Conference: Apr 2018
Cultural Competence as a Continuum: From the Classroom to the Clinic
Poster Presentation AOTA 2018 Conference: Apr 2018
Interprofessional Disaster SIM: Valuable Implications for Effective Interdisciplinary Education and Patient Care
Presentation OOTA 2017 Conference: Cultural Competence as a Continuum: From the Classroom to the Clinic: Nov 2017
Poster Presentation OOTA 2017 Conference:Connected or Disconnected: Factors Affecting Social Media Use vs. Face-to Face Social Participation: Nov 2017
Poster Presentation OOTA 2017 Conference:
Interprofessional Disaster SIM: Valuable Implications for Occupational Therapists: Nov 2017
Poster Presentation at AOTA 2017 Conference:
Interprofessional Disaster SIM: Valuable Implications for Occupational Therapists: April 2017