Main Menu
RT @TheEducationMag: Today, various educational institutions are offering comprehensive study programs for a rewarding and valued professio…
2 days ago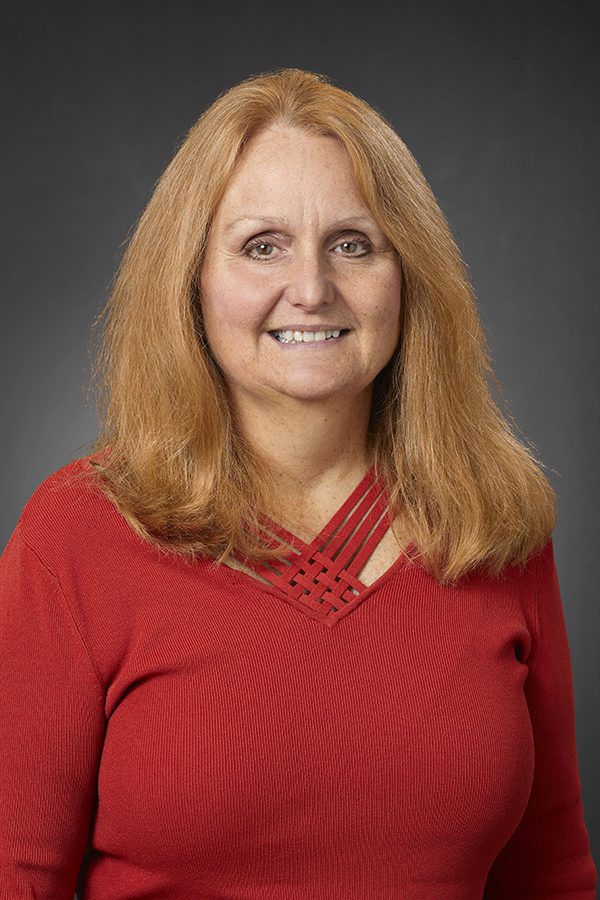 Paula Reams
PhD
Paula Reams, Ph.D., is the Dean of the Division of Nursing at Kettering College. Reams has served as a faculty member in the nursing department since 1987.
Reams received her Bachelor of Science in Nursing (BSN) in 1982 from the University of Cincinnati, then received her Master of Science in Nursing (MSN) in 1986 from Wright State University. She then went on to receive her License in Massage Therapy (LMT) in 1988 from the Massage Therapist Self Health Institute, and then received her Ph.D. in Higher Education Leadership in 2005 from the University of Dayton. She received a Post Master certificate as a Family Nurse Practitioner in 2015 from Indiana State University.
She currently, volunteers as a Nurse Practitioner at Good Neighbor House and continues her clinical practice while also serving as the Dean of the Division of Nursing.
She previously worked as a neonatal intensive care nurse, a pediatric nurse, a professor in the nursing department for Kettering College's associate degree program, and a professor in their BSN completion program. After the BSN completion program went online, she served as the Chair of the Health Services Programs until her appointment as Dean of the Division of Nursing.
Reams has always been passionate about service, which she's satisfied through her nursing and teaching roles.
Peer Reviewed Publications
Reams, P (2019). Reproduction, In Pathophysiology made incredibly easy (6th Ed.).
Ambler, PA: Wolters Kluwert/Lippincott Williams & Wilkins.
Adam, L., Canclini, S, & Reams, P. (2016). Planning for partnerships: Maximizing surge capacity resources through service learning. Journal of Emergency
Management.
Fogle, C. & Reams, P. (2014). A uniform(ed) profession. Nursing2014.
McConnell, J. & Reams, P. (2012). Climate change; Critical leadership on the nursing unit. Nursing Management, 43, 8; pp. 36-40.
Reams, P. (2010). Influential nurse educators in the United States in Giving through
teaching: How nurse educators are changing the world. National League for Nursing.
Reams, P. (2009). Changes in attitude, changes in latitude: Students and service Service-Learning book from University of Indianapolis press.
Reams, P. & Twale, D. (2008) Nursing faculty leading from the bottom: Implementing service learning through the governance structure. Journal of Women in Educational Leadership.
Reams, P. & Twale, D. (2008). The promise of mixed methods: Discovering conflicting realities in the data. International journal of research & method in education.
Reams, P. (2006-2008). MEDS, Inc online testing–test question writer.
Reams, P. (2006). Performance appraisal. Nursing leadership and management review module. Overland Park, KS: ATI.
Reams, P. (2006). Organizational Communication. Nursing leadership and management review module. Overland Park, KS: ATI.
Reams, P. Institutionalization of service learning: To change or not to change? Unpublished dissertation, Dayton, Ohio, University of Dayton.
Reams, P. (2005). MEDS Review Books—Test Questions Writer.
Reams, P. (2003). Service learning in health care higher education: Risk or not to risk. Education for Health, 16, 2, 145-155.
Reams, P. (2002). Service learning and the law, part 2, printed in Learn & Serve, Newsletter for Service-Learning Health Professions, Dayton, Ohio.
Reams, P. (2001). Service-learning and the law, part 1, printed in Learn & Serve,
Newsletter for Service-Learning Health Professions, Dayton, Ohio.
Reams, P. (1992). Is acute rheumatic fever a threat again? Nursing Scope, The Children's Medical Center, Dayton, Ohio.
Reams, P. & Deane, D. M. (1992). Spiritual development and attitudes of hospitalized children, in spiritual care: Research and Practice Conference Proceedings; Palos Heights, Illinois; Trinity Christian College, p. 70-74.
Reams, P. (1989). A New Approach to NCLEX-RN—Contributor
Reams, P. & Deane, D. M. (1988). Bagged versus diaper urine specimens and laboratory values. Neonatal Network, p. 6, 6.
Reams, P. (1988). The first year of teaching. A View to Nursing