Main Menu
RT @TheEducationMag: Today, various educational institutions are offering comprehensive study programs for a rewarding and valued professio…
2 days ago
Celebrate Asian American and Pacific Islander Heritage Month
May is Asian American and Pacific Islander Heritage month (AAPI), which started in 1977. It initially started as a ten-day celebration of Asian Pacific American contributions to the USA. In 1992, President George Bush signed a law to extend the celebration to the entire month of May.
Cynthia Choi, co-founder of Stop AAPI Hate says the month is a time to speak out, share stories, and debunk myths about Asian communities. She says, "Our history is filled with incredible stories of resilience, persistence, and determination. This is a celebration of our history, culture…and a way to say we are a part of this fabric."
Why was May chosen as the month to celebrate? On May 7, 1843, the first Japanese immigrant came to America (although Filipinos were the first Asians to settle in North America on the West coast in the 1500s) and on May 10, 1869 the first transcontinental railroad in the U.S. was completed, thanks to significant contributions from Chinese workers who persisted in the face of discrimination, racism and unfair labor practices.
We appreciate and are grateful for the cultural diversity here at Kettering College. Meet Sharne Lazarus, BBA, an admissions counselor here. She is of Indian descent, but was born in South Africa. Being in a family of missionaries, she has spent most of her life living in the U.S. and Korea.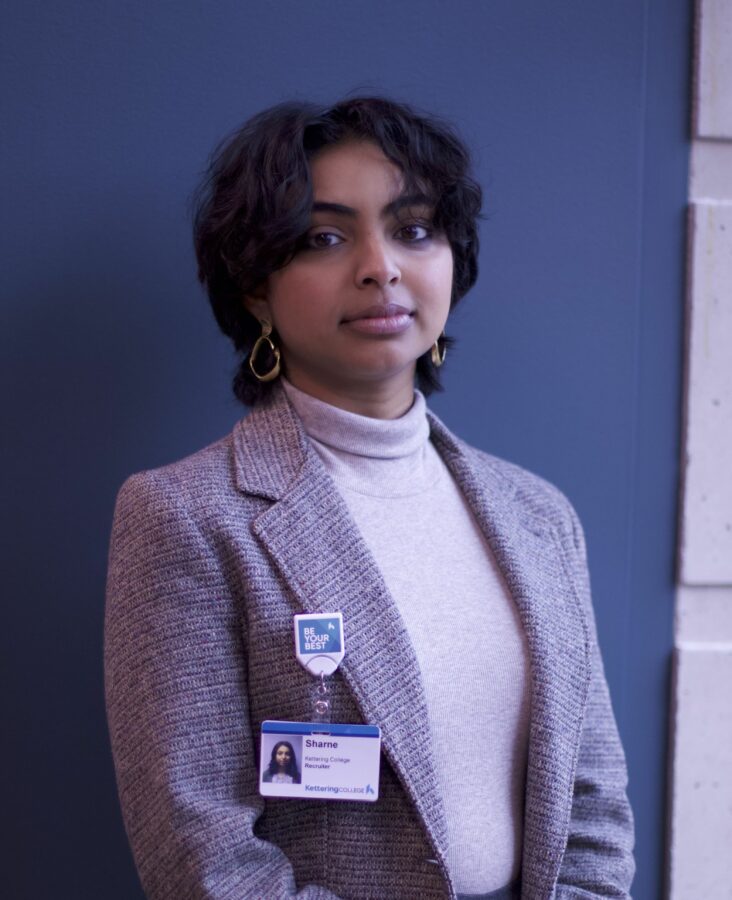 "I love working at Kettering College because my team is amazing! Community means everything to me, so I am grateful to have kind people who are willing to walk alongside with me."

-Sharne Lazarus, BBA, Admissions Counselor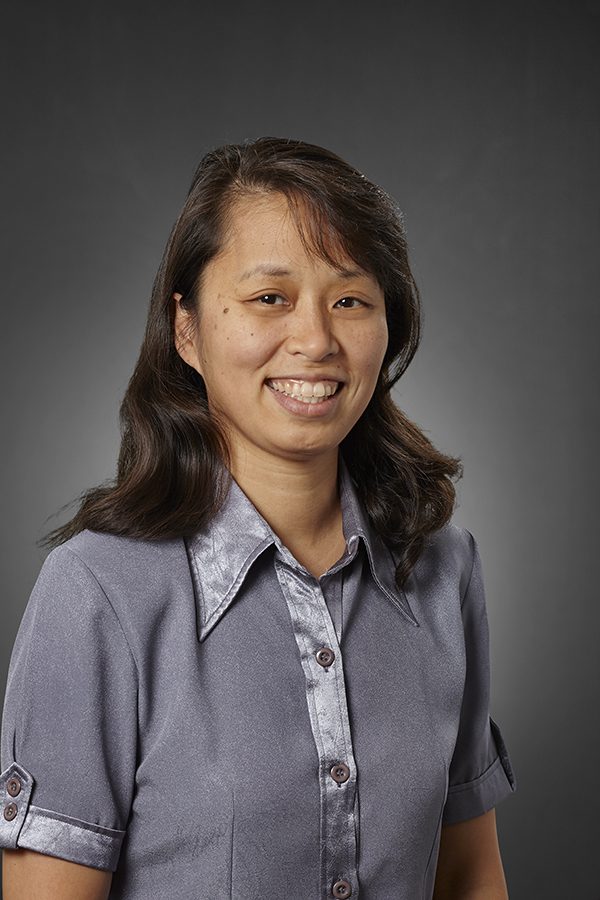 Idamae Jenkins, MA is a Radiology assistant professor and clinical coordinator. Her dad is from Hong Kong, and her mom is from the Philippines. She lived in various parts of Asia until she was 18 when they moved to the U.S.
She graduated from the Kettering College Radiologic Technology program in 2002 and is happy to be here again in a leadership role.
"This program has given me a rewarding career and livelihood for the past 20 years, so I feel it's important for me to give back and help in developing young minds."

-Idamae Jenkins, MA, Assistant Professor/Clinical Coordinator
If you're looking for ways to celebrate or learn more locally here in the Dayton area, you can attend the Dayton Metro Library Social Justice Speaker Series. On May 28 the award-winning Vietnamese writer Nguyen Phan Que Mai is speaking at their main library. Or learn some Polynesian dance moves at the Wilmington-Stroop branch that same day.
Learning about the traditions and food of a culture different from your own is a great way to celebrate and show appreciation! Thai 9, located in the Oregon District, is co-owned by a woman who emigrated from Thailand to Dayton. Down the street from Kettering College is Young Chow on Stroop Road. Its owners are Chinese immigrants who truly appreciate their repeat customers.
Whether you take the time this month to attend a cultural event, or share food with your friends or family, we encourage you to spend a moment to consider the many contributions, innovations, and advancements Asian and Pacific Americans have brought to make this diverse country come alive!
---
About Kettering College
Kettering College is a fully accredited, coeducational college that specializes in health science education. A division of Kettering Health, the College is located on the Kettering Health Main campus in a suburb of Dayton, Ohio, and is chartered by the Seventh-day Adventist Church. Kettering College offers an Occupational Therapy Doctoral program, a Master of Physician Assistant, Bachelor and Associate of Science degrees, and certificate programs.
Print This Page