Main Menu
We love when our students help out our community. Here, students from the Radiology program, spent the day cleaning…
https://t.co/y5OTKxTQ9a
1 hr ago
2 days ago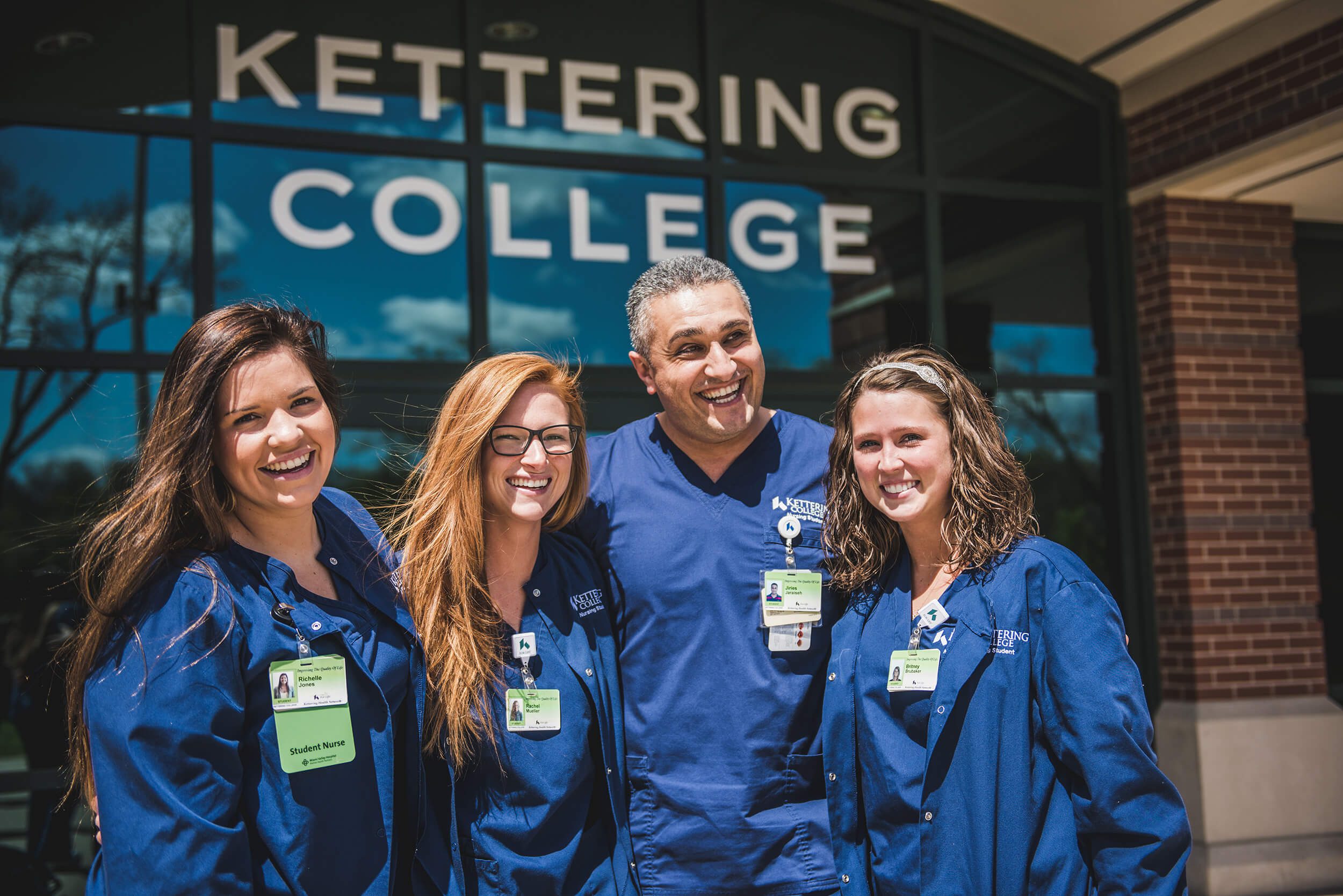 Kettering College Division of Nursing Adds Second Admission Entry Point Starting Winter 2020
KETTERING, Ohio, November 30, 2018— The Kettering College Division of Nursing will be increasing admission entry points to the Bachelor of Science in nursing program from once per year to twice per year (winter & fall semesters) starting in January of 2020. Prospective students can choose between a fall or winter semester start term, which will allow for a 26% increase from 95 to 120 students across both cohorts.
"We recognized the growing need for more student nurses in response to the greater rate of retirement from the profession in contrast to recruitment, the aging of baby boomers and the expansion of the scope of practice for nurses," explains Deleise Wilson, director of the Division of Nursing. "This change will not only increase how many nursing students we enroll each year, but it will also facilitate a smaller faculty to student ratio and increase the flexibility of available program courses."
The Accreditation Commission for Education in Nursing (ACEN) and the Ohio Board of Nursing (OBN) granted approval to the Division of Nursing during the 2017-2018 academic year for this additional entry point.
Any students who are completing prerequisites in a nursing program during the fall 2018 semester will be strongly encouraged to matriculate for the fall 2019 cohort. The winter 2020 cohort is recommended for students who begin the nursing prerequisites in winter of 2019.
Students interested in applying for either the fall or winter nursing cohort should visit KC.edu/apply or contact the Kettering College admission department at admissions@kc.edu.
About Kettering College
Kettering College's Division of Nursing reported a 90.48% NCLEX-RN pass rate for the third quarter 2018 BSN-Prelicensure program compared with the national average pass rate of 88.38.
Kettering College is a fully accredited, coeducational college that specializes in health science education. A division of Kettering Medical Center, the College is located on the KMC campus in a suburb of Dayton, Ohio, and is chartered by the Seventh-day Adventist Church. Kettering College offers an Occupational Therapy Doctoral program, a Master of Physician Assistant, Bachelor and Associate of Science degrees, and certificate programs.
###