Main Menu
On Friday, July 10, we held a drive-thru graduation ceremony for the Class of 2020. We socially distanced and celeb…
https://t.co/YPLSqwvGjl
19 hrs ago
5 days ago
Kettering College Announces New Leadership Appointments for Two Programs
WEDNESDAY, APRIL 15, 2020–Kettering College recently announced new leadership appointments for two programs, physician assistant and nursing.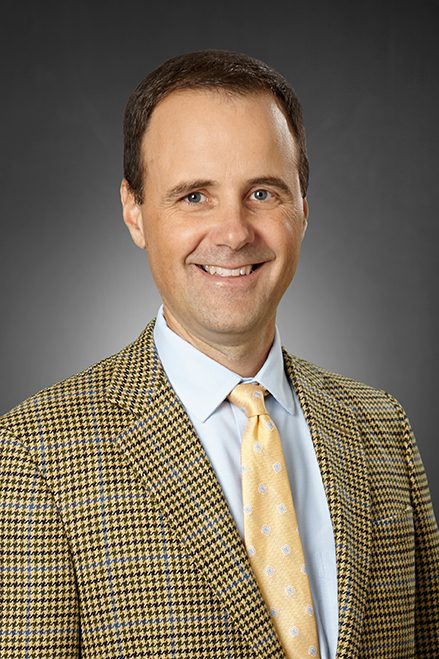 Tim Scanlon, PA-C, MPAS, recently became the new Physician Assistant (PA) Program Director at Kettering College.

Scanlon completed his associates and bachelor's of science degrees in Physician Assistant Studies at Kettering College in 1997 and 1999, respectively, and completed his Master's degree in Physician Assistant Studies at A.T Stills University. Prior to his current role, he has worked as a faculty member in the PA program since 2013. He has been practicing in the field of emergency medicine as a physician assistant for 22 years. His wife, Aida also graduated from the Kettering College PA Program in 1994.

Scanlon's involvement in his field is driven by his interest in growing professionally as a leader and building on his clinical and academic experiences to best prepare individuals for their professional careers as PAs.

"My wife and I both appreciated our time at Kettering and the excellent professional training we received," Scanlon said. "It means a lot to me that I have the privilege to work in a Christian educational environment where the faculty and myself can encourage our students to embrace both the science and spiritual aspects of healing. I'm very blessed and excited to be part of this wonderful profession at Kettering College."
---
Paula Reams, Ph.D., has recently become the new Dean of the Division of Nursing at Kettering College. Reams has served as a faculty member in the nursing department since 1987.

Reams received her Bachelor of Science in Nursing (BSN) in 1982 from the University of Cincinnati, then received her Master of Science in Nursing (MSN) in 1986 from Wright State University. She then went on to receive her License in Massage Therapy (LMT) in 1988 from the Massage Therapist Self Health Institute, and then received her Ph.D. in Higher Education Leadership in 2005 from the University of Dayton. She previously worked as a neonatal intensive care nurse, a pediatric nurse, a professor in the nursing department for Kettering College's associate degree program, and a professor in their BSN completion program. After the BSN completion program went online, she served as the Chair of the Health Services Programs until her appointment as Dean of the Division of Nursing.

Reams has always been passionate about service, which she's satisfied through her nursing and teaching roles. While maintaining her current position at Kettering College, she's also a home health and neonatal nurse, along with working as a nurse practitioner in several settings.

"I love coming up with new ideas and planting seeds for change," Reams said. "As Anna May Vaughan (one of the founders of Kettering College) used to say about me–I am a seed planter. Step back and watch the harvest. That fits teaching nursing completely. Although I don't always see the harvest immediately, growing the plant is a process. I now have the opportunity in this new position to plant different types of seeds."

Scanlon replaces Dr. Fran Angerer, who served as the PA program chair since 2012. Reams replaced Dr. Deleise Wilson, who moved to the graduate chair of the Division of Nursing.