Main Menu
RT @DaytonMagazine: Kettering College @KettCollege Opens Doors to Ukrainian Students – Students whose lives have been disrupted by war cont…
2 days ago
Employees of the Month Bring Fun, Focus, and Faith to Their Office
How often do you throw confetti at a coworker or student to make them feel special? The answer is, "Almost daily" for two employees at the Occupational Therapy Doctorate (OTD) department at Kettering College. Power-duo Pam Wilson, Site Office Coordinator/Clinical Coordinator and Mary Kay Cobb, Admissions Counselor/Office Assistant, work together to make sure the department runs smoothly with professionalism—with the added bonus of fun, love, and yes, confetti!
The camaraderie and strong work ethic is apparent between Mary Kay and Pam. In fact, they collaborate so well together, people beyond the department are catching on. Mary Kay was awarded employee of the month in February, and Pam followed her to take the same award in March.
Mary Kay says she thinks of Pam as a sister, and Pam is quick to nod in agreement, saying she is "Aunt Pam" to Mary Kay's kids. The admiration, care, and respect can be felt just by speaking with them or watching them work seamlessly together at large OTD events or day-to-day office operations. They work with joy in their hearts and usually music in the background to keep their spirits energized.
"It's not every day you work with someone who always has your back and wants you to be your best."

– Mary Kay Cobb, OTD Admissions Counselor/Office Assistant
You will never hear them say, "That's not my job." They agree their job is to support each other to get all jobs done with excellence. They believe in doing whatever it takes to care for others. They say, "If it needs to be done, we do it." This synergistic support and workplace sisterhood exudes a positive energy to anyone who walks through the door, most importantly, students.
This dream-team makes sure they do small things every day to encourage students and make them feel special. An inspirational quote is chosen and posted by the front door. Students enjoy unexpected treats like a hot cocoa bar, and when it's someone's birthday? You guessed it – they are getting confetti thrown at them and being celebrated.
It's a tradition that has come to be cherished by everyone at the OTD department. This personal attention is an extension of the familial bond Mary Kay and Pam have established over the last six years together. They know the power of feeling seen and are sure to deliver the same gift to anyone they come in contact with.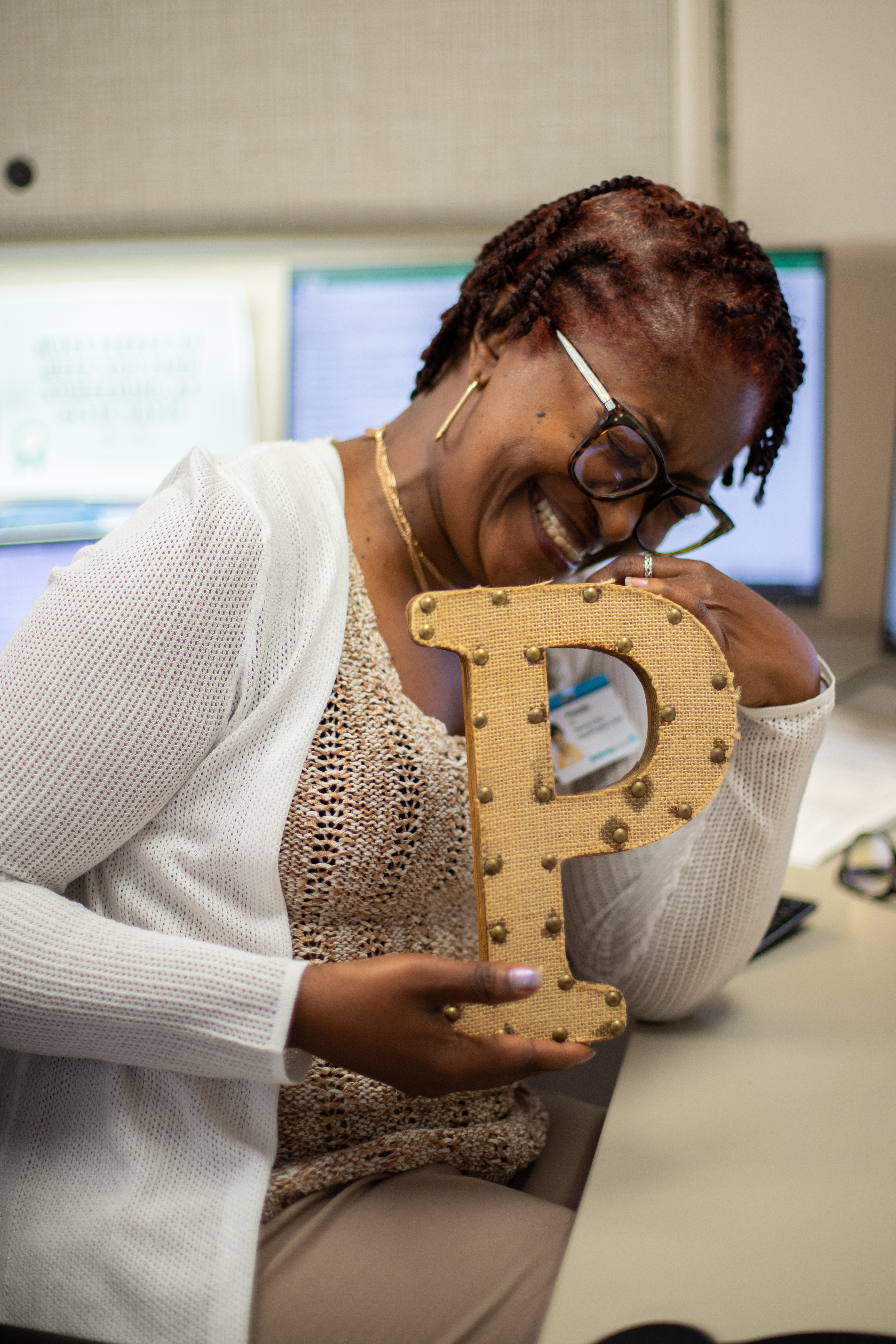 "We have the same personalities and passions, and we are always offering support to each other and lifting each other up, mentally, physically, spiritually—the whole person."

-Pam Wilson, OTD Site Office Coordinator/Clinical Coordinator
The women take the fact that Kettering College is a faith-based organization to the next level. They actually take time to pray together often. When they have struggles at work or at home, they are open to showing up for each other through the power of prayer. They find strength and guidance without the fear of feeling judged or being vulnerable.
Mary Kay says, "God brought me here to meet Pam. I thought it was just a job but it was a relationship."
In typical dream-team fashion, they look at each other to share a knowing look of appreciation, and nod in agreement.
---
About Kettering College
Kettering College is a fully accredited, coeducational college that specializes in health science education. A division of Kettering Health, the College is located on the Kettering Health Main campus in a suburb of Dayton, Ohio, and is chartered by the Seventh-day Adventist Church. Kettering College offers an Occupational Therapy Doctoral program, a Master of Physician Assistant, Bachelor and Associate of Science degrees, and certificate programs.
Print This Page