Occupational Therapy
Related Links
Academics
Main Menu
The Occupational Therapy Doctorate (OTD)
Welcome to the Occupational Therapy Doctoral Program. We want to partner with those who desire to grow professionally, personally, and spiritually during their healing ministry journey.
To apply to the OTD program, you must create an account in the OTCAS system and select Kettering College from the list of colleges. Good luck with your application!
I welcome any questions, comments, or concerns. Please email our program at OTD@kc.edu.
Shanese L. Higgins, DHSc, MOT, OTR/L, BCMH, Program Director
Mission…Is what we do
The Occupational Therapy Doctoral Program at Kettering College is committed to developing occupational therapists who are culturally proficient, demonstrate superior clinical and critical reasoning skills, and are innovative practitioners prepared to answer God's call to serve the southern Ohio region and beyond.
Vision…Is what we will become
Graduates of the Occupational Therapy Doctoral Program at Kettering College will become culturally proficient, client-centered occupational therapy practitioners. Our graduates will provide evidence-based, occupation-based practice, that illuminates their commitment to being lifelong learners. Finally, our graduates will strive to continually be reflective and seek out opportunities to advocate for the needs of both their geographical and social communities.
Values
Trustworthy, Innovative, Caring, Competent, and Collaborative
---
Occupational Therapy Program Scorecard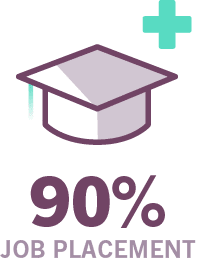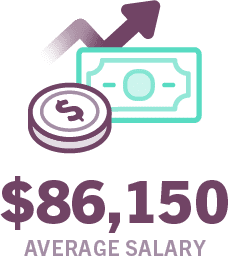 +As reported by the U.S. Bureau of Labor Statistics for 2020 in Ohio
*As reported by the OTD program for 2020 graduates as of February 2021
---
Admissions
View the requirements for admissions including pre-requisites.
Cost
View the cost for the Occupational Therapy doctoral program.
Curriculum
View the curriculum for the classroom and requirements for clinical training.
---
Virtual OTD Campus Tour
Check out our facilities at the Ollie Davis Center
---
Certification Pass Rates for Graduates
Graduates of Occupational Therapy programs are eligible to take the Occupational Therapy Certification through the National Board for Certification in Occupational Therapy (NBCOT).  Successful pass rates for test takers are available at: https://www.nbcot.org/Educators-Folder/SchoolPerformance
Student Outcomes
Class Graduation Date
Number Admitted
Number Graduated
Graduation Rate
(%) NBCOT Pass Rate
within 12 months after graduation
2018
20
20
100%
100%
2019
28
28
100%
97%
2020
28
27
96%
100%
2021
27
27
100%
100%
2022
27
27
100
96%
Total
130
129
99%
99%
Approval & Accreditation

The entry-level occupational therapy doctoral degree program is accredited by the Accreditation Council for Occupational Therapy Education (ACOTE) of the American Occupational Therapy Association (AOTA), located at 6116 Executive Boulevard, Suite 200, North Bethesda, MD 20852-4929. ACOTE's telephone number c/o AOTA is (301) 652-AOTA and its web address is www.acoteonline.org. Graduates of the program will be eligible to sit for the national certification examination for the occupational therapist administered by the National Board for Certification in Occupational Therapy (NBCOT). After successful completion of this exam, the individual will be an Occupational Therapist, Registered (OTR). In addition, all states require licensure in order to practice; however, state licenses are usually based on the results of the NBCOT Certification Examination. Note that a felony conviction may affect a graduate's ability to sit for the NBCOT certification examination or attain state licensure.

Professional Licensure & Certification Disclosures for Occupational Therapy

Kettering College's Occupational Therapy Doctorate (OTD) program is an ACOTE®-accredited occupational therapy program and satisfies the states' educational requirements in all states, the District of Columbia, and Puerto Rico. Students graduating from Kettering College's OTD program are eligible to take the National Board for Certification in Occupational Therapy (NBCOT) certification exam and apply for licensure in all states, the District of Columbia, and Puerto Rico. Some states may have additional requirements to gain initial licensure and practice. For more information regarding state qualifications and licensure requirements, please refer to AOTA's OT Qualifications and Licensure Requirement by state and Kettering College's Professional Licensure by Program – OTD document.