Sonography (Ultrasound)
Related Links
Academics
Main Menu
RT @DaytonMagazine: Kettering College @KettCollege Opens Doors to Ukrainian Students – Students whose lives have been disrupted by war cont…
2 days ago
Bachelor of Science in 
Diagnostic Medical Sonography
Diagnostic medical sonography uses sound waves (ultrasound) to produce both 2D and 3D dynamic images of tissue, organs, and blood flow inside the human body. The areas of abdomen, obstetrics/gynecology, echocardiography, and vascular technology make up the basic modalities of sonography. The sonographer, a highly skilled advanced imaging specialist, uses sophisticated equipment to master the art of scanning. They work closely with physicians to provide accurate detection of disease and the highest-quality patient care.
---
Sonography (Ultrasound) Program Scorecard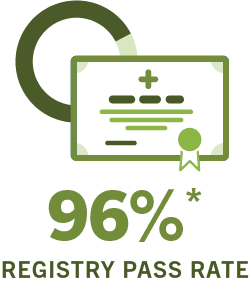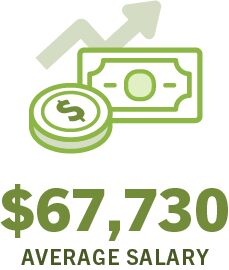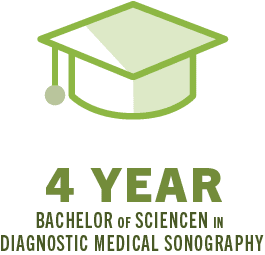 +As reported by the U.S. Bureau of Labor Statistics for 2020 in Ohio
* Average pass rates; SPI Registry: 100%, abdomen: 83%, ob/gyn: 100%, Vascular: 100%, Cardiac: 95%
---
Admissions
View the requirements for admissions including pre-requisites.
Cost
View the cost for the Sonography (Ultrasound) program.
Curriculum
View the curriculum for the classroom and requirements for clinical training.
---
Approval & Accreditation
Our diagnostic medical sonography degree meets the essentials of and is accredited by, the Commission on Accreditation of Allied Health Education Programs (CAAHEP) upon recommendation from the Joint Review Committee for Diagnostic Medical Sonography (JRCDMS).
Kettering College is accredited by the Higher Learning Commission, approved by the Adventist Accrediting Association (AAA), and authorized by the Ohio Department of Higher Education.
Professional Licensure & Certification Disclosures for Sonography
All graduates of the CAAHEP-accredited Diagnostic Medical Sonography program at Kettering College meet the educational requirements to be eligible for national registry certification in the following specialty areas: abdominal, vascular, cardiac, and obstetrics/gynecology. Registries are administered, and credentials are awarded by the American Registry for Diagnostic Medical Sonography (ARDMS). The ARDMS is recognized as the international standard in sonographer credentialing. Since graduates take a national registry, their credentials are accepted in all 50 states. (https://www.ardms.org) There are no state-to-state licensure requirements for sonographers as they are nationally certified through the ARDMS.