Student Affairs
Main Menu
RT @TheEducationMag: Today, various educational institutions are offering comprehensive study programs for a rewarding and valued professio…
2 days ago
Student Life
We're here to help Kettering College students make the most of their College experience, bringing together the people, places and programs that support their growth, wellness, and success both within and outside of the classroom.
Getting Involved
We strive to enrich your experience here at Kettering College by providing quality programs, services, and leadership development. If you're interested in getting involved in our programming, make sure you follow our social media accounts. We encourage you to follow all of the following accounts as they each provide valuable information to you as a student:

Instagram – @KettCollegeStudentLife
Instagram – @kettering_College_KCCM


Facebook – @KettCollegeStudentLife

Twitter – @KettCollege
You can also reach our Student Life staff during regular business hours located at the bottom of this page.
Student Clubs and Organizations
We have a growing number of student clubs and organizations here at Kettering College. Organizations ranging from activity-based clubs to organizations focusing on mental health. If you would like to start your own club or organization you can fill out the online application here. 
Student Leadership
Student Life Leadership engages students at Kettering College in creating a culture of engagement and community. Through leadership development and professional mentorship these students will have the opportunity to grow in their personal and leadership capacity. This program was created because Kettering College believes in developing passionate, innovative, and action-oriented student leaders.
All Student Life Leadership members must meet the following criteria for eligibility:
Be a full-time student while in office (minimum 12 hours per semester)
Have good citizenship and no record of citizenship probation
Hold and maintain a minimum cumulative GPA of 3.0; not on academic probation
Hold only one major office at a time (RA in Residence Hall considered major office)
Sign Leadership Pledge and Code of Ethics
Our current Student Life Leadership positions are:
President
Social VP
Diversity & Inclusion VP
Spiritual VP
Communications VP
If you're interested in becoming a Student Life Leader here at Kettering College feel free to reach out to our Student Life staff during regular business hours located at the bottom of this page.
---
Living on Campus
We have housing available on campus at Kettering College. Feel free to jump over to our Residence Hall page found at the button below if you're interested in learning more.
Residence Life
We believe that living in our Kettering College Residence Hall and experiencing our residential experience is a vital part of the Kettering College experience. The mission of Residence Life is to provide supportive and engaging living/learning community that empowers students to achieve academic success; personal growth; and responsible citizenship. Learning to live in a community is a valuable way to learn about yourself, others, and how to be a positive influence on the world around you. We desire to create a community that teaches life skills of communication, compromise, conflict resolution, and accountability within a supportive and caring community.
Dining on Campus
We don't have a cafeteria directly on campus. Our meal services are offered in the Kettering Medical Center's cafeteria. A wealth of information regarding those options can be found at the button below.
If you are in a rush and need something quick, we have a large vending area for students. It can be found in the South Lobby, just outside the Student Services area.
Health and Wellness
Kettering College is committed to caring for the whole person, promoting the physical and mental wellness of everyone in the campus community. We have a workout facility on campus that is free to each of our students. Additionally, we have a large gymnasium where we provide a variety of exercises related activities (intramurals, group workout programming, and open gym time).
---
Contact Us
If you are interested in joining or being a part of the SLL Team, contact Ryan Haas, Associate Director of Student Life and Leadership.
Ryan Haas
Associate Director of Student Life and Leadership
Email: Ryan.Haas@kc.edu
Phone: 937-395-8601 x57024
---
If you need more information or have questions about housing on campus, contact Ben Hotelling, Associate Dean of Students and Interim Residence Life Director.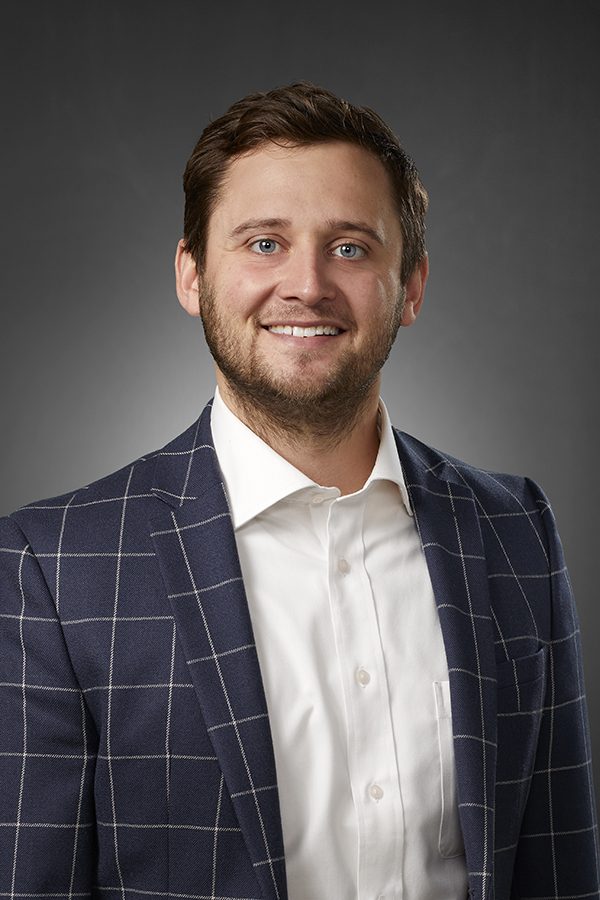 Ben Hotelling
Associate Dean of Students and Interim Residence Life Director
Email: Ben@kc.edu
Phone: 937-395-8601 x55712