Kettering College Student Empowers Cancer Patients
Jaime Testa, a Kettering College healthcare management student, is a living example of how we can never know the ways our skills and personal experiences can one day be used to help others. Testa had been working in retail management in the cosmetic industry for 12 years when she was diagnosed with cancer. She decided a change of career would be helpful to balance life and work as she focused more on her health.
She began working at Renew Boutique & Spa at the Kettering Health Cancer Center, which offers cancer patients and survivors resources and services such as wigs, protheses, and massage therapy. Testa soon felt called to learn more ways to utilize her past management experience in a healthcare setting, so she enrolled in Kettering College in the healthcare management program.
One of her marketing classes required her to create a business plan around something that could benefit her role at Kettering Health. She says, "It felt natural to incorporate my years of cosmetic experience into the project. That flowed into the idea of focusing on things that make us feel good as women, and sometimes those things are visually impacted by the cancer journey."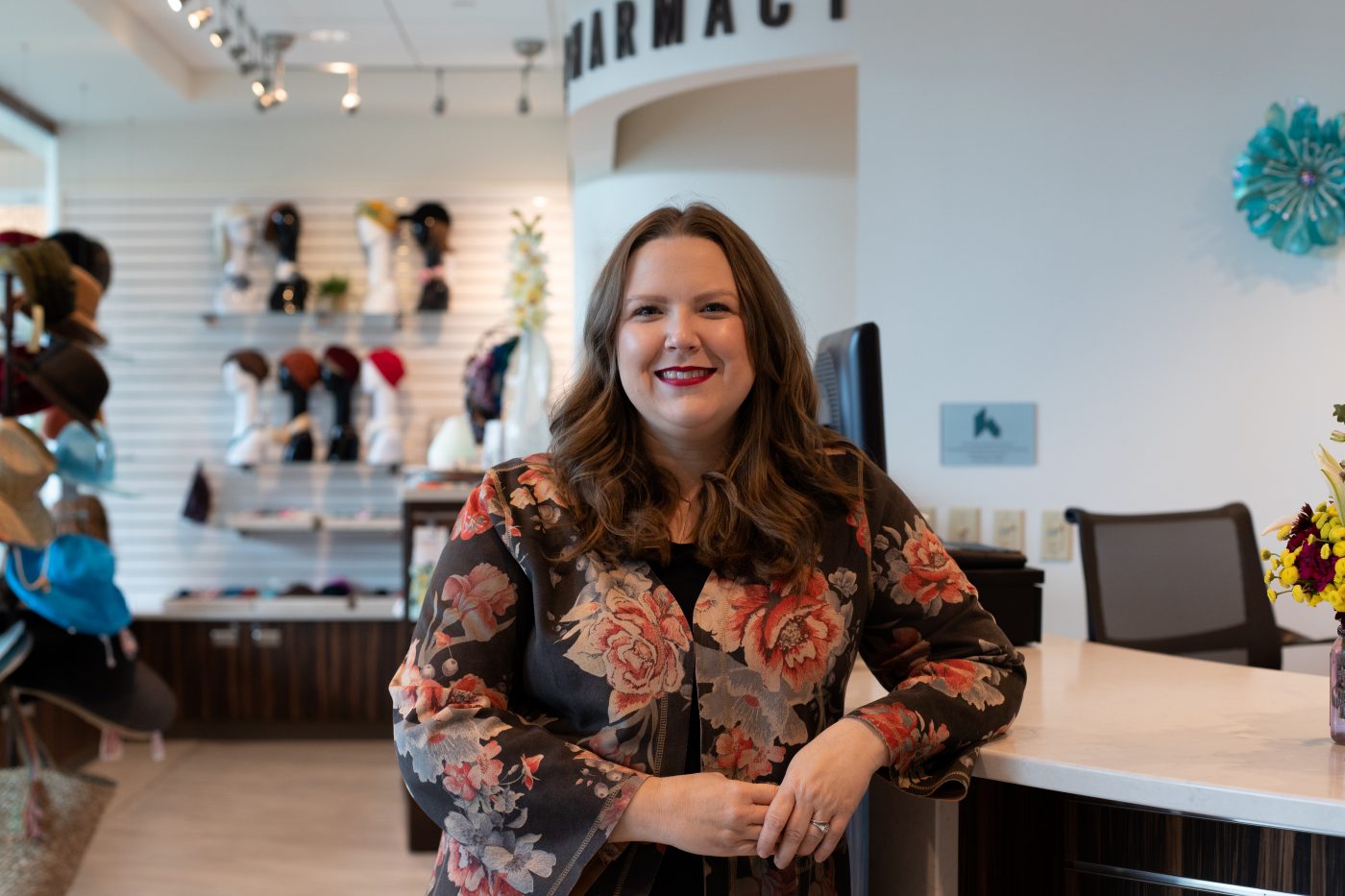 "What can I give back to patients during a time when everything feels like it's being taken away and changed?"
By being a cancer survivor herself, she knows firsthand the feelings of helplessness that can come with a diagnosis. As an answer to this, she created the concept of Courageous Beauty, a class that would empower cancer patients and survivors with knowledge and tools to help them feel like themselves again.
She proposed the class idea to the Kettering Health cancer center service line, and they agreed to incorporate it into their offerings earlier this year. Testa looked to a licensed aesthetician to be the facilitator of the program and a team of community volunteers with cosmetic backgrounds to assist in the classes.
The two-hour Courageous Beauty class educates cancer patients on ways to help them continue to feel beautiful even during their fight against cancer. Testa points out, "Everything patients know about their bodies can change overnight from the texture of their skin to their hair falling out from medications and radiation." The class walks patients through those changes while offering camaraderie with others who understand the journey.
Volunteers and staff take the time at the beginning of the class to ask what brought the patients there, and what they want to achieve that day. Class participant often have questions regarding how to tie a head scarf and choose a wig or the best way to create eyebrows and lashes. The class is tailored to them and meets them where they are in their diagnosis.
Testa says, "Courageous Beauty is not about being an expert in makeup and hair. It's about listening to their questions and helping them discover resources. We remind our patients it's okay to be concerned about these things that can feel materialistic."
"It's okay to want to still feel beautiful even when you are also fighting for your health. Both can exist side by side."
She says, "The class is not about creating a fabulous Instagram-ready smoky eye. It's more like answering the question, 'What can I do when I roll out of bed, and I don't feel great?' Being able to do something like put on some eyeliner to feel like yourself gives you a piece of yourself again."
The feedback from the class participants echoes this sentiment. They say the Courageous Beauty class is more than just beauty tips—it is power. They often feel like they lose power over who they were when they receive the cancer diagnosis, and the discussions and knowledge remind them they're not alone in their fight and confusion in this new territory.
Kettering College healthcare management student Jaime Testa is bringing alive the idea of holistic care in that when you feel good, you can more readily find the mindset each day to continue fighting and finding strength. We are proud of how she is using her skills, knowledge, and her own cancer journey to model this concept to other cancer patients and survivors.
---