Physics Professor Uses Rockets to Launch Learning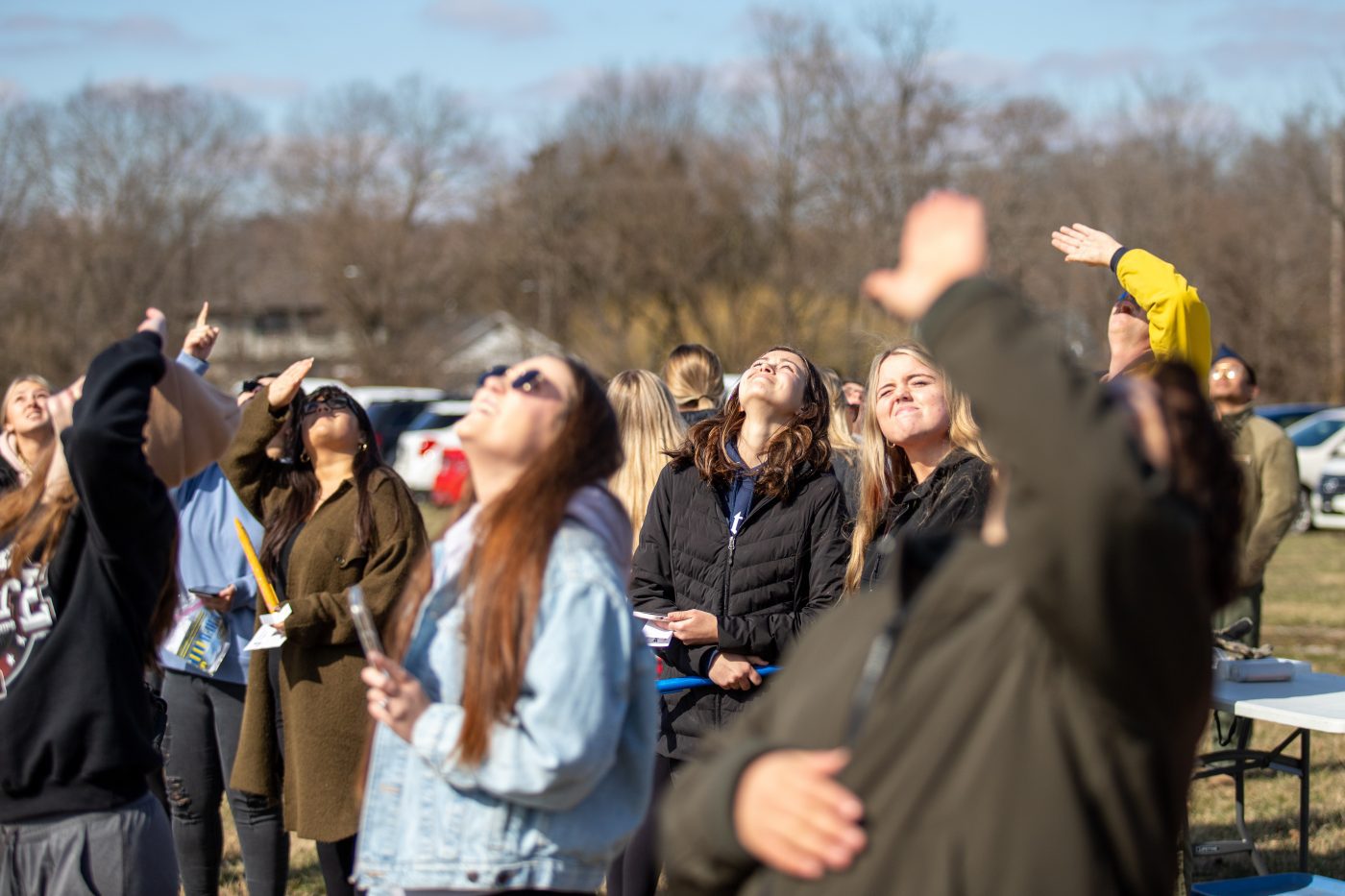 Taking students outside to get their hands on knowledge can help make the information they've learned in class more accessible if they can see it in action. Kettering College professor Dr. Jonathan Engelman, PhD, has proven this is true by creating a rocket launch project for students in his 131 Survey of Physics class. He created the outing last year and had so much positive feedback from students, he decided he must continue this new tradition that brings equations alive in the sky at a Dayton park.
Dr. Engelman enjoyed building rockets as a child and recently rediscovered the hobby with his young son. Together they've been building and launching rockets for the past few years. In fact, Dr. Engelman has gotten so immersed in the hobby that in 2021 he received his National Association of Rocketry Level 1 and Level 2 High Power Certifications, which means he is certified to fly a 5-foot-long rocket to almost 4,000 feet.
As his interest in rocket launching grew, he wondered how he might incorporate this into his class. He says, "All during this time, I was learning about the mathematics and physics behind model and high-power rocketry, and I was brainstorming about how to insert this new hobby of mine into my teaching, so I began to create an activity to use in the physics lab. Students got to assemble their own rocket, an Estes Generic E2X. In this activity, they used a small altimeter that records data such as: maximum altitude, maximum speed, acceleration time, average acceleration in g's, coast time, and altitude at ejection of the recovery system."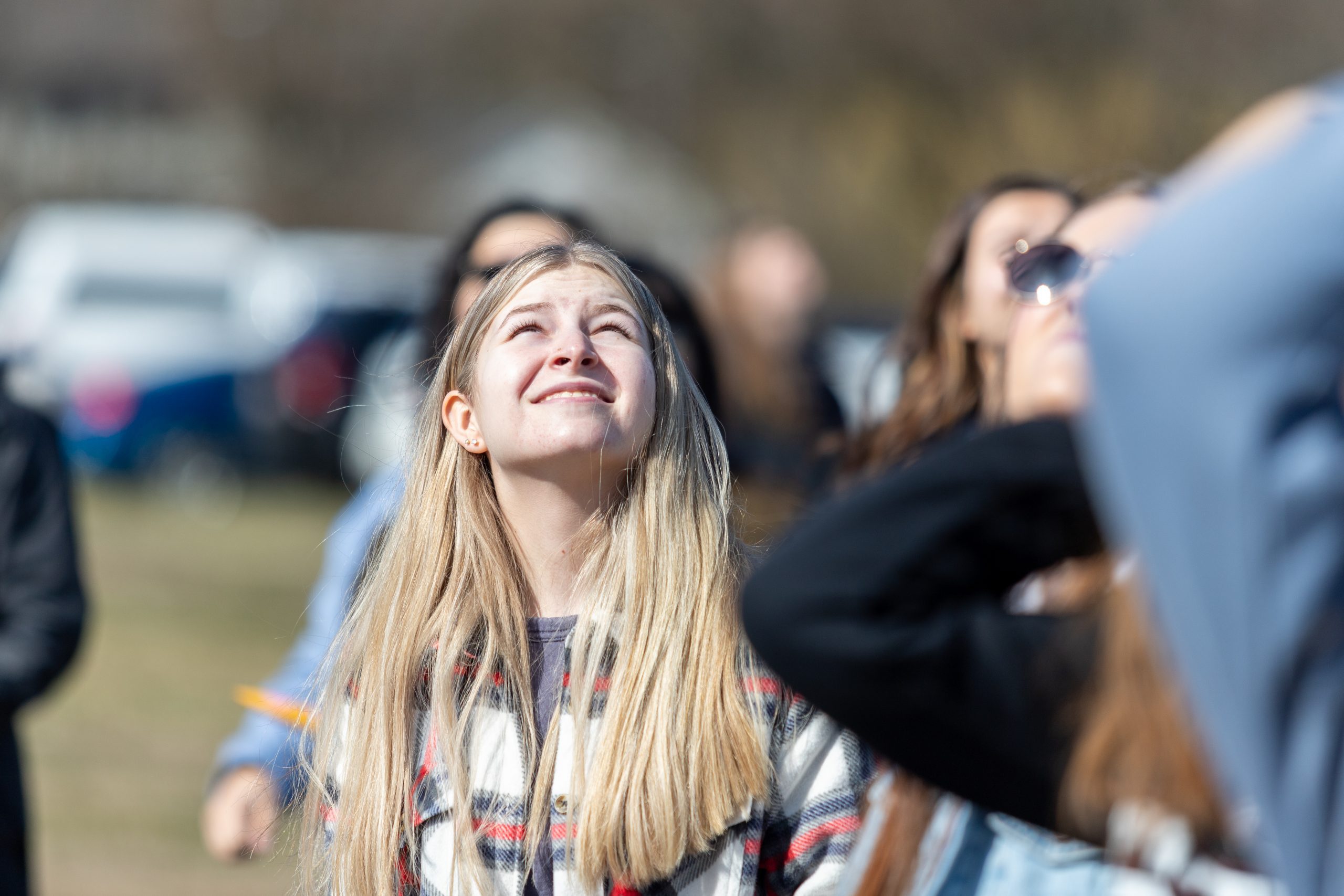 He says, "For the rocket launch, students use equations we've used in the first two units of the course to calculate various aspects of their rocket's flight such what the kinetic energy of the rocket is just as the motor burns out, what the potential energy is at its maximum height, and the amount of work done by the rocket motor during its acceleration."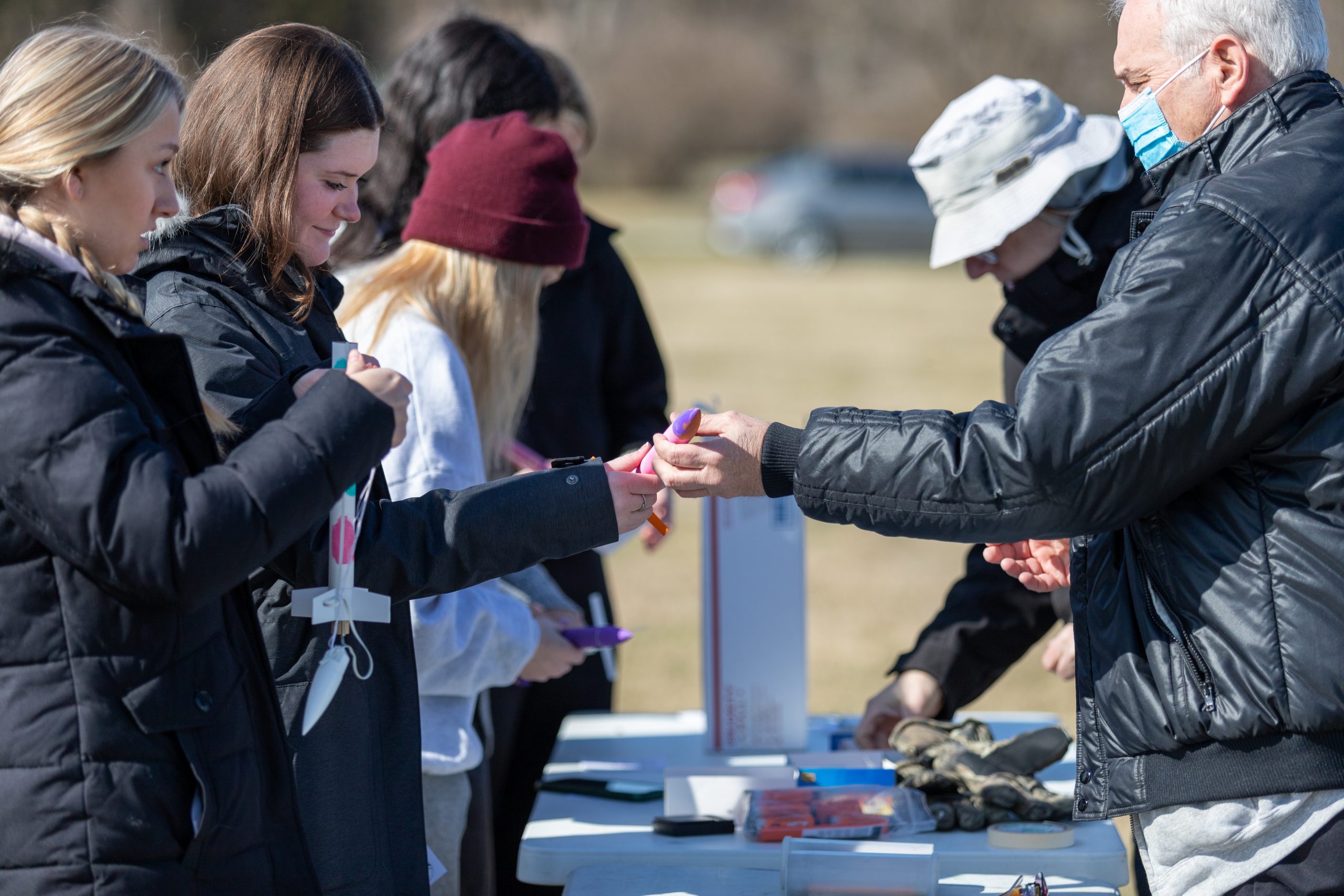 The rocket launch created by Dr. Engelman does not require students to have any prior knowledge of rocketry. He says, "These calculations are not extremely challenging for students but should help give them a real-world example of how the concepts and models learned in class might be used with real objects. Based on the results from last year's physics group, this activity is one of their favorites during the course."
---