Main Menu
Thank you for the coverage! You can make a difference in the lives of these students! For donations including cloth…
https://t.co/jDXXfBkpPS
3 weeks ago
Ponitz Pipeline: Breaking Barriers in Our Backyard
In 2006 Dr. Susan Price, Sonography Chair and Professor, was working toward her doctoral degree and was in search of a dissertation. She was Kettering College's diversity officer at the time and decided to create a program for her dissertation that would focus on diversifying Kettering Health's workforce. To accomplish this, she teamed up with Ponitz Career Technology Center in Dayton to build a pipeline of communication between Kettering College, Kettering Health, and the school to mentor, nurture, and counsel students toward becoming healthcare professionals.
Now, 16 years later, Dr. Price's vision has grown into a continually evolving program known as Ponitz Pipeline. The advisory group for the program contributes new ideas and feedback to meet the needs of current students. The program has proven to be a meaningful resource for Ponitz students in the allied health program by pairing career counseling with mentoring of life skills such as interview skills, balancing a budget, being organized, and self-awareness.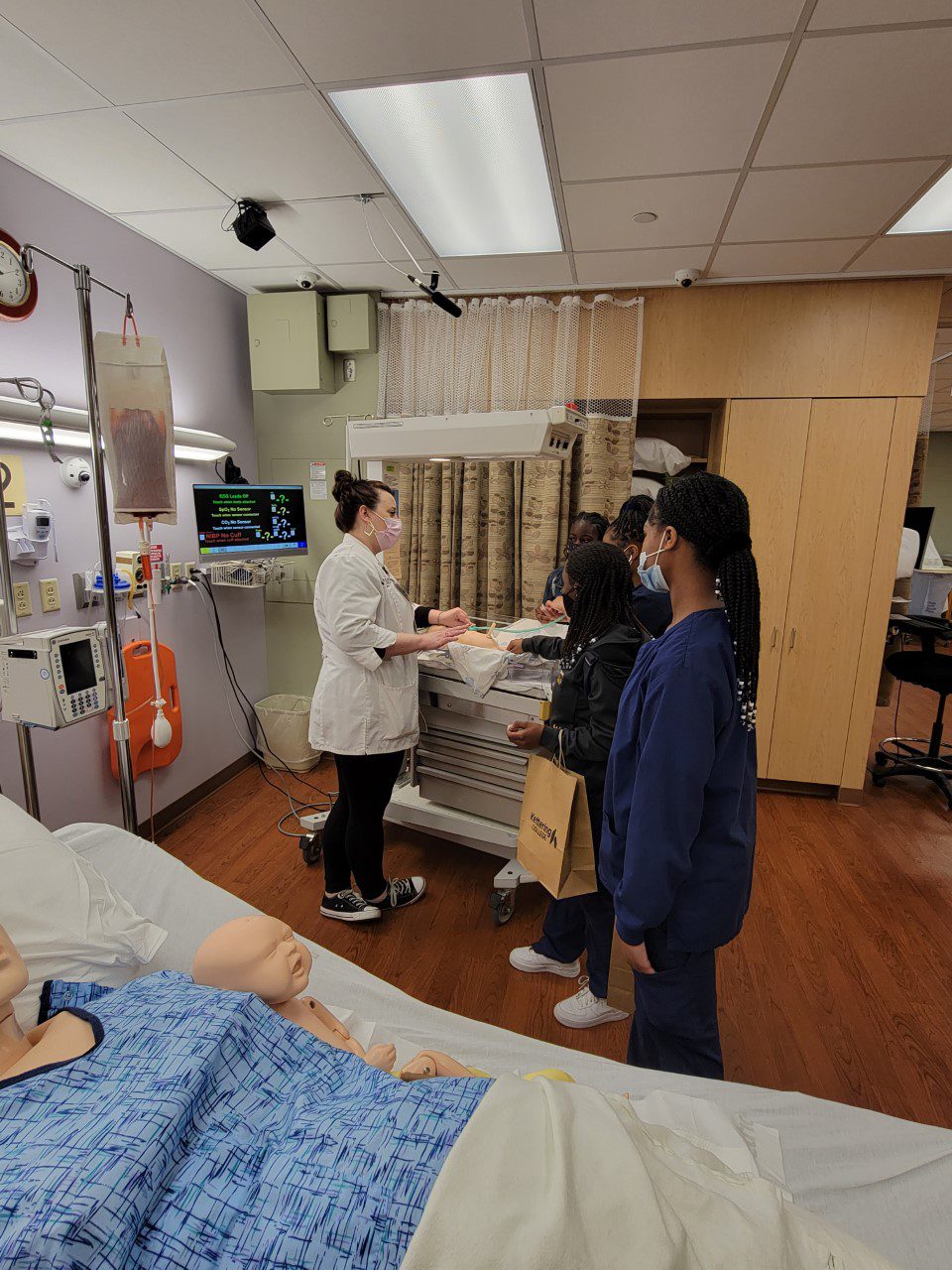 This year's Kettering College mentors have been assigned to their Ponitz mentees, who are now seniors, and the program is geared up for another eventful year of guest speakers, social events, and field trips. Pam Wilson, Site and Clinical Coordinator in the occupational therapy department, is the current Ponitz Pipeline Program coordinator. Her passion for the program and ease of connecting with students make her an obvious choice to continue the program's impactful work. She says, "I feel I was made for this job because I can quickly see what students need as I talk with them and listen to their goals."
She holds the students in the program close to her heart. She explains, "We guide them by sharing knowledge, skills, resources, and expertise. Awareness is at the core of everything we do. We make them aware of academic programs at Kettering College that sometimes they had never even heard of.
"They don't know what they don't know, so we bring awareness."

-Pam Wilson, Ponitz Pipeline Program Coordinator
Wilson meets with the 10th graders and goes down the list of degree programs offered at Kettering College and discusses salaries and job responsibilities, so the sophomores can begin to understand their options. Josie Burns, Kettering College Associate Registrar, counsels 11th-grade students to keep them on track and focused on writing skills and college readiness.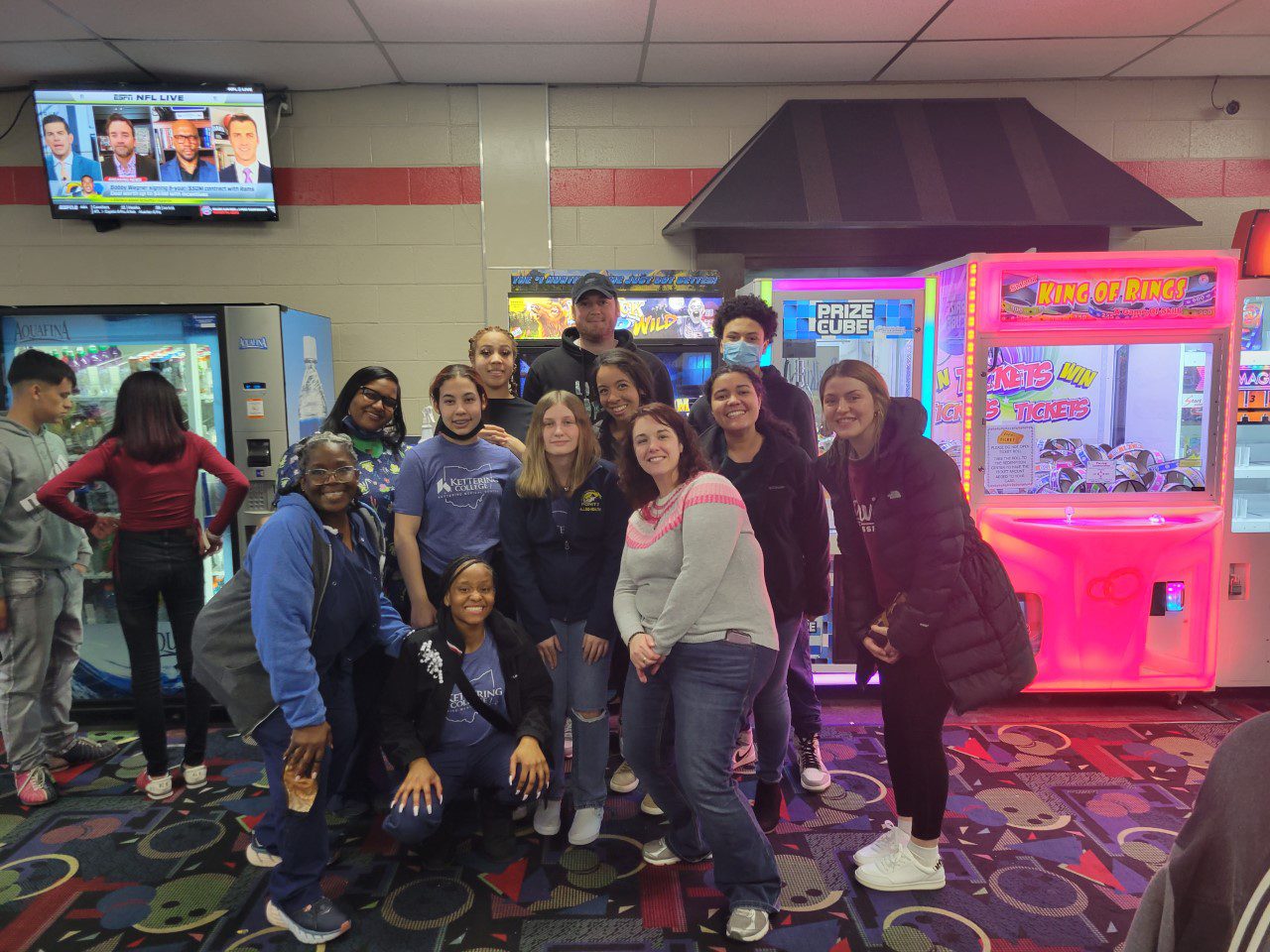 Once students commit to staying in the allied health program, Wilson starts the process of pairing them with a mentor who serves as an example of what the student is striving towards. She says students are eager for direction, and they invest themselves in the process. The program teaches them to be accountable for their success and reminds them of their worth and abilities.
Wilson is emphatic that the program is crucial in arming students with knowledge. She says, "They get to meet students, professors, and medical professionals who look like them to explain how they got to where they are. By hearing about others' journeys, students begin to visualize themselves doing the same thing.
"This is so powerful – We are breaking barriers in our own backyard."

-Pam Wilson
The Ponitz Pipeline puts emphasis on college readiness for 12th graders there. Janice Cosme, Kettering College Recruiter, meets with seniors once a month to discuss FAFSA information, the general enrollment process, and assist students with locating and applying for scholarships.
Wilson emphasizes the pipeline is a team effort, where everyone involved contributes their expertise to help grow, guide, and encourage the Ponitz students. The intent is to take obstacles out of the way that can make the process overwhelming and show students, with hard work and determination, this career path is possible. Wilson says, "The program is meant to bring awareness to these students and spark new ideas in them and motivate them to bring their dreams into focus."
Kettering Health Human Resources works with the Ponitz Pipeline to allow top-performing students to apply for jobs within Kettering Health. Students are sometimes the first members of their families to pursue higher education, so succeeding in a job related to their career goals helps build confidence. When students begin to see their goals come into focus by their own actions and accomplishments, their motivation continues to grow.
One recent student told Wilson, "Miss Pam, I need to change the narrative of my family." Wilson said that student showed up every day with drive, energy, focus and determination. She now works at Grandview and gets praise often from her coworkers and manager. She is a living example of how pouring encouragement and empowerment into upcoming healthcare professionals can fuel them toward their goals of serving others in their community and beyond, not simply to diversify our workforce, but to make us all better by having them on our team.
The program is looking for students, faculty, and staff to be mentors to Ponitz students next fall. Please consider sharing your time and knowledge with these upcoming professionals by contacting Pam Wilson.
---
Print This Page