Main Menu
RT @DaytonMagazine: Kettering College @KettCollege Opens Doors to Ukrainian Students – Students whose lives have been disrupted by war cont…
2 days ago
Blessing of the Hands for Nursing Students
May 15, 2023 — As part of National Nurses Week last week, Kettering College conducted a traditional Blessing of the Hands ceremony for interested nursing students.
Blessing of the Hands is a universal healthcare tradition, believed to have been started by Florence Nightingale in the 1800s. It is a symbolic gesture to remind nurses their hands should deliver compassionate care at all times.
Elliot Smith, Chaplain at Kettering Health Main Campus, visited our A-BSN cohort in class earlier this week to offer the blessing to anyone who wished to participate. He told the group the blessing is "a dedication and reminder of the sacred work you are a part of and of your unique role."
For each student, he would first ask their name, so he could personalize the blessing. Using an oil balm of frankincense and myrrh, he then prayed, "Bless the hands of (name). May he/she be an instrument of healing, kindness, and grace. We ask this in Jesus' name. Amen."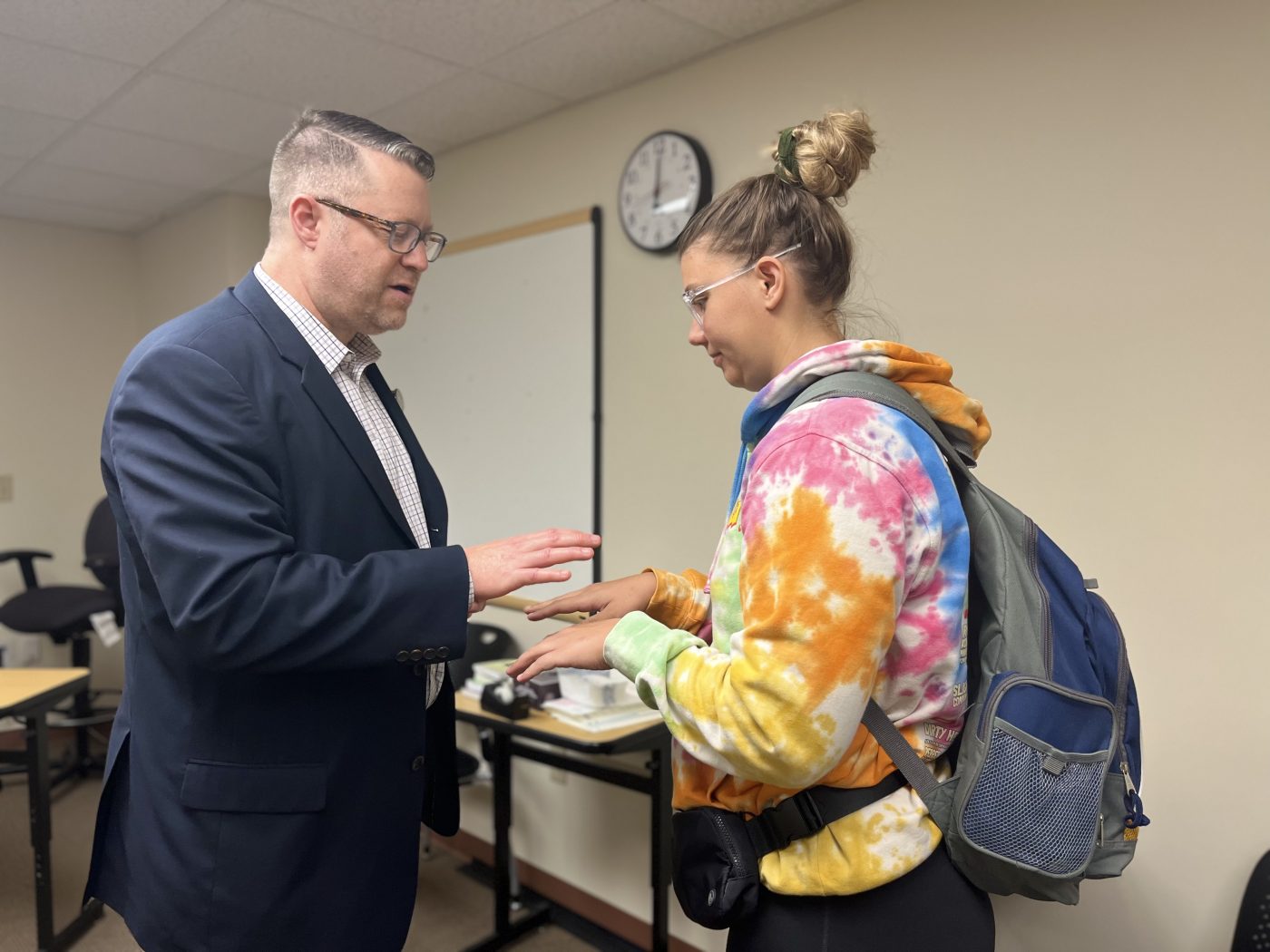 "May she be an instrument of healing, kindness, and grace…"
The A-BSN students are a part of our inaugural cohort at Kettering College. They are immersed in an intense 15-month program to graduate this December. They come to us with various bachelor's degrees ranging from graphic design to anthropology.
Youn Ji Park is an A-BSN student and admits, "It's definitely not easy reading more than 3 or more chapters of thick nursing textbooks per week but there are resources and faculty that help you out along the way. I genuinely feel that our professors care about our success and education."
These students have made the bold move to pivot and return to college to answer the call to serve as a nurse. We're grateful they are here, especially during Nurses Week when we can bless their hands that will deliver compassionate care to all they encounter.
---