Community Health Worker Training Program Begins
September 6, 2023 — The inaugural cohort in our Community Health Worker Training Program gathered this week for an all-day skills lab in our simulation center. The hands-on lab for the 19 students included Narcan training; how to stop a bleed and treat a wound; how to take vital signs; and how to perform CPR on adults and infants.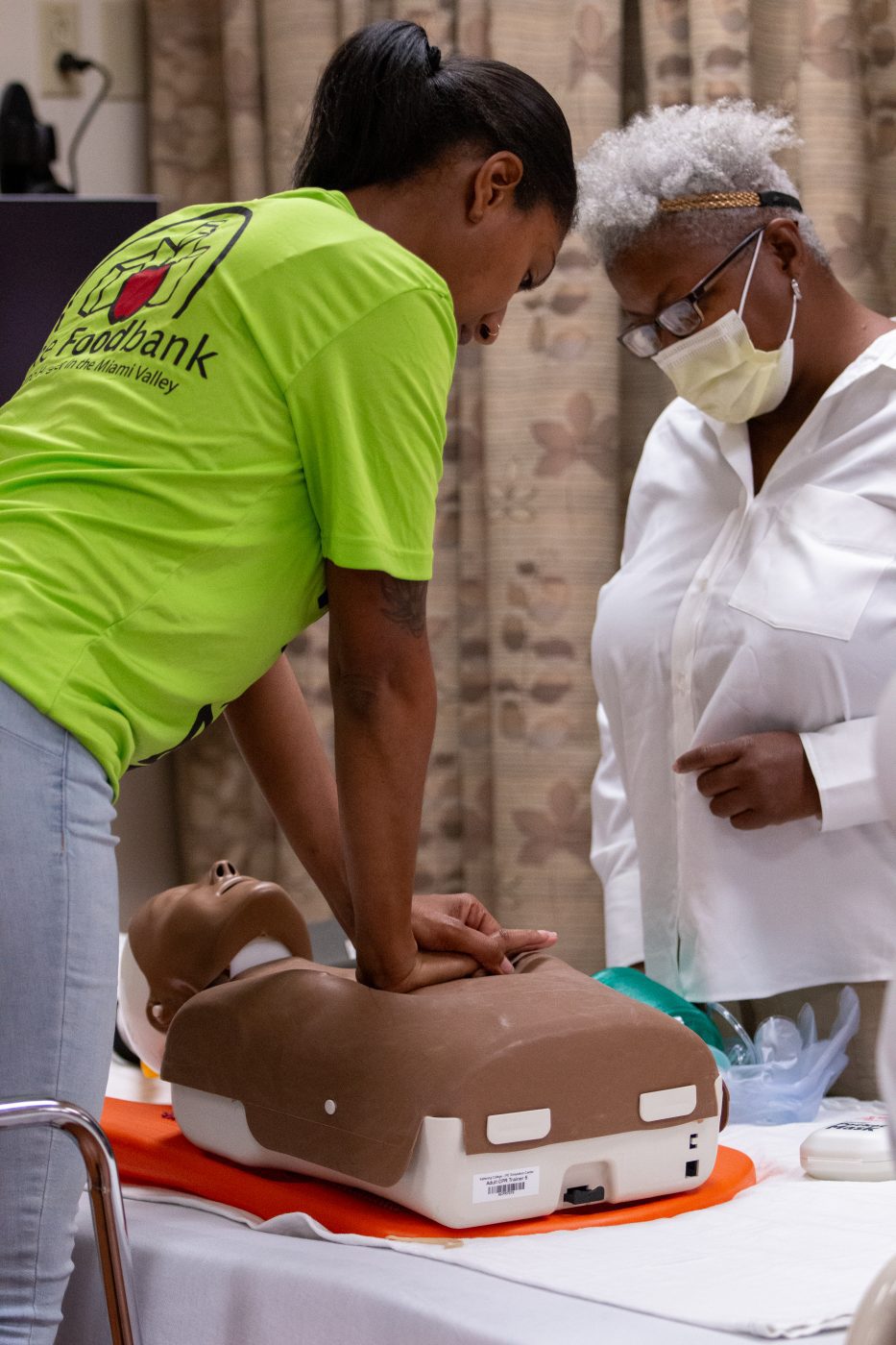 All of the students live in the communities they will be serving, and they all share a common goal to serve the underserved and help however they can.
Sharon is a student who works in education. She says, "I wanted to be a part of this program to match students with the services around Montgomery County they need the most." She says she most often sees mental health issues arise with them, as well as substance abuse, and unplanned pregnancy.
Stanyale is a student who has been working as a certified nursing assistant for several years and wanted to step out into a different field to continue to help others. She saw Kettering College's story on the news one night. She says, "When the newscaster announced this program was a way to bring resources to the underserved, I knew I had to call and find out more information because this is right up my alley."
She feels that helping people find resources in their community is so important. Through her work, she has seen firsthand something as small as finding a dental office that accepts Medicaid to be a barrier for her patients. This can cause patients to give up and not get the care they need or to overcrowd the only available places they are aware of.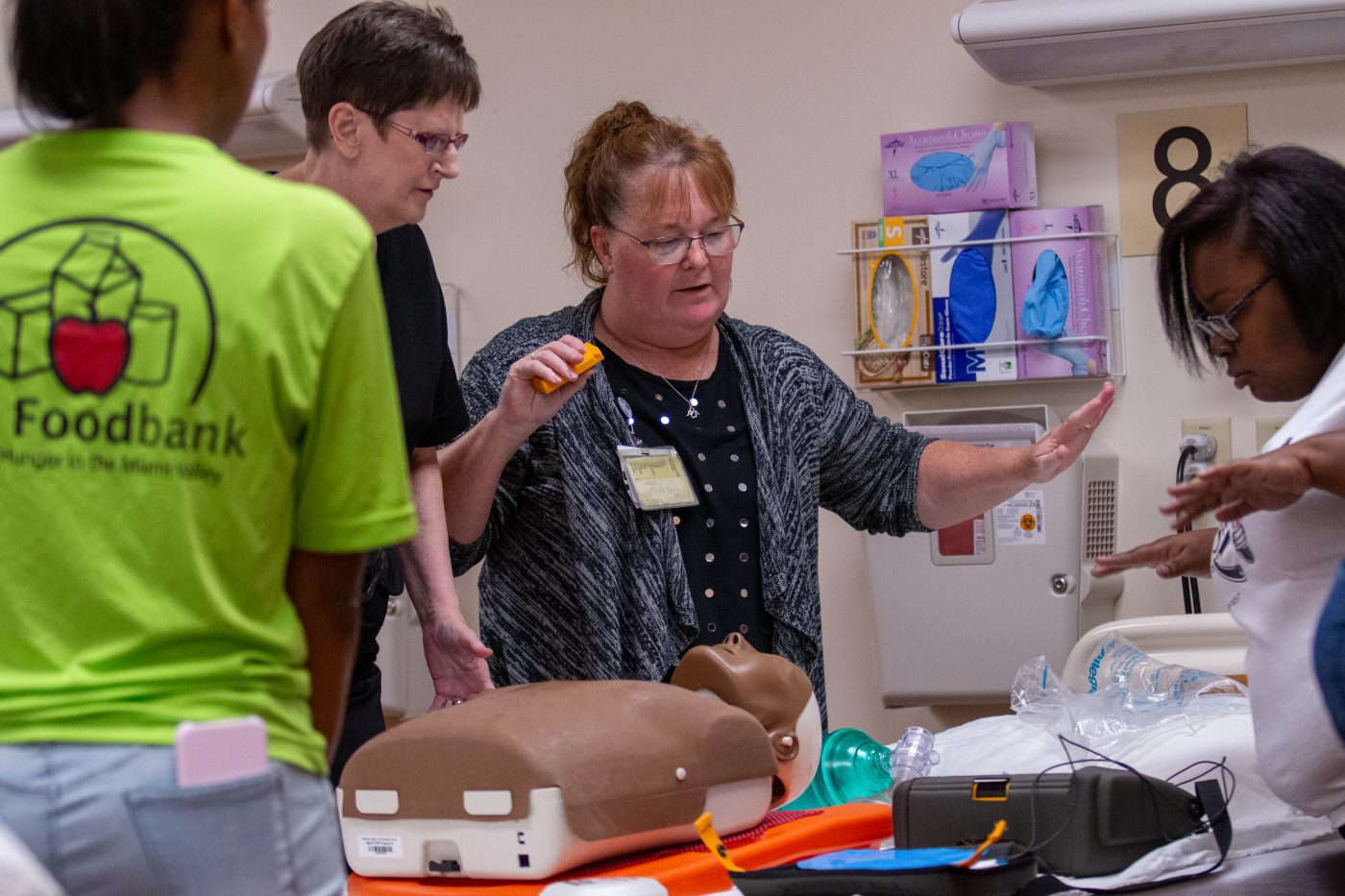 Stanyale says, "I love caring for patients and doing God's work. I believe God has to touch you for you to do healthcare correctly. A lot of people might go into healthcare for the financial stability, but it's more than that."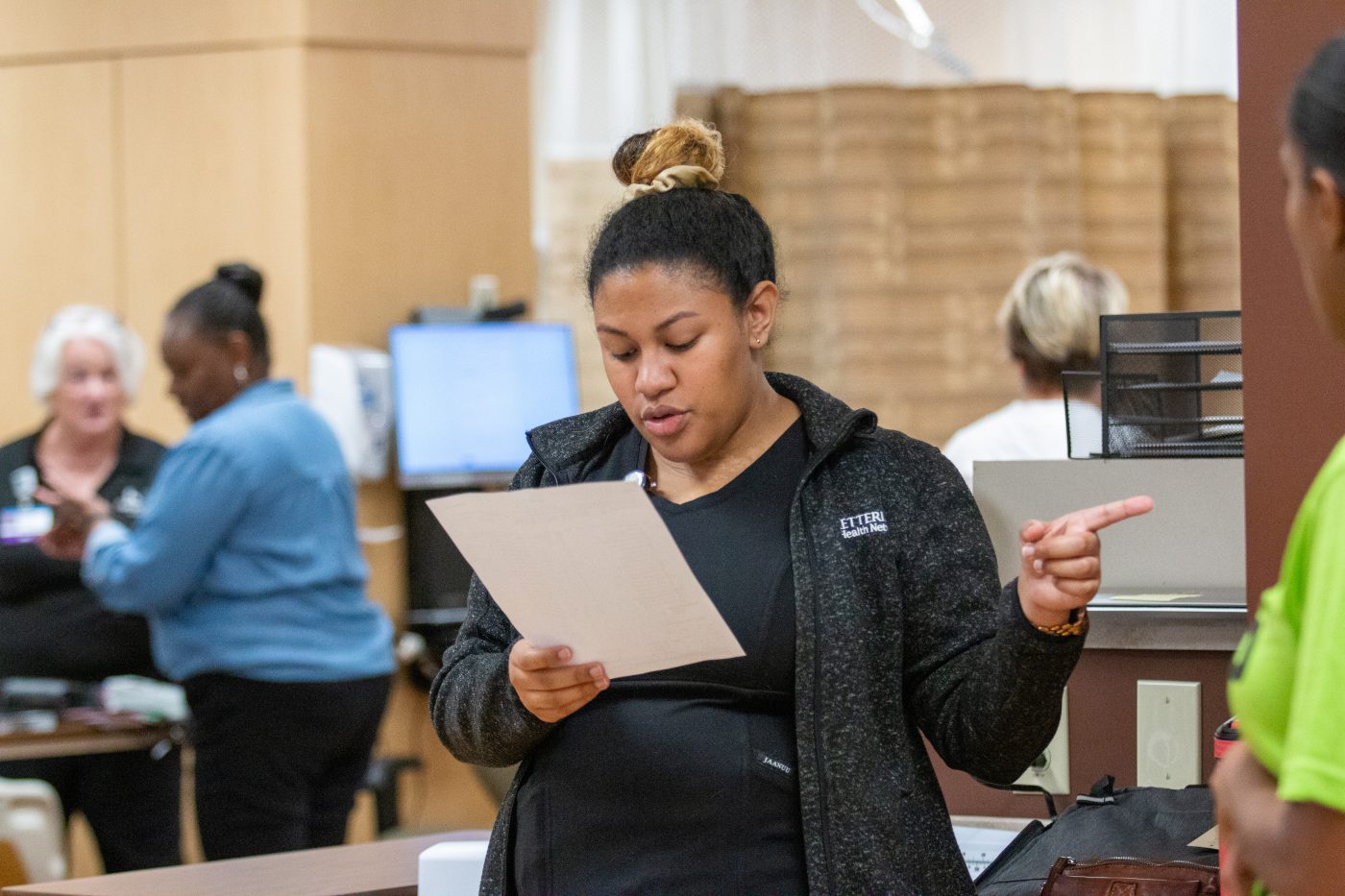 Weontah is a student who was diagnosed with breast cancer over three years ago and was assigned a patient navigator (which is a role a community health worker can fill) when she was receiving care at Kettering Health. Her patient navigator told her about cancer support resources Weontah would have never known about without her. One of those resources was an exercise class Weontah attended every week and met other women who could relate to what she was going through.
She says, "My patient navigator would somehow show up to my appointments and gave me such loving care, attention and guidance. I know she did this for several patients, but she had a way of making me feel like I was the only person in the world. I want to do that for patients, too." When she completes her Community Health Worker training, Weontah would love to work with cancer patients to pay forward the gift she feels she was given while going through it.
---