Main Menu
RT @DaytonMagazine: Kettering College @KettCollege Opens Doors to Ukrainian Students – Students whose lives have been disrupted by war cont…
3 days ago
Restructure of Student Success Center: Holistic Approach for the Whole Student
In the same way we teach our students to one day see their patients through a holistic lens, we want to ensure we also see our students through that same lens. Success in college means reaching accomplishments in several components. It encompasses such things as self-care, good study and sleep habits, and time management skills along with reaching academic achievement.
Ben Hotelling, Associate Dean of Students, wanted to provide holistic support to students to help them reach their personal and academic goals. To that end, this academic year, he has restructured Kettering College's Academic Support to now be the Student Success Center (SSC) and pivoted some of its operations. The result is an SSC that utilizes tutors, as well as the newly added coaches, to partner with students to help them succeed.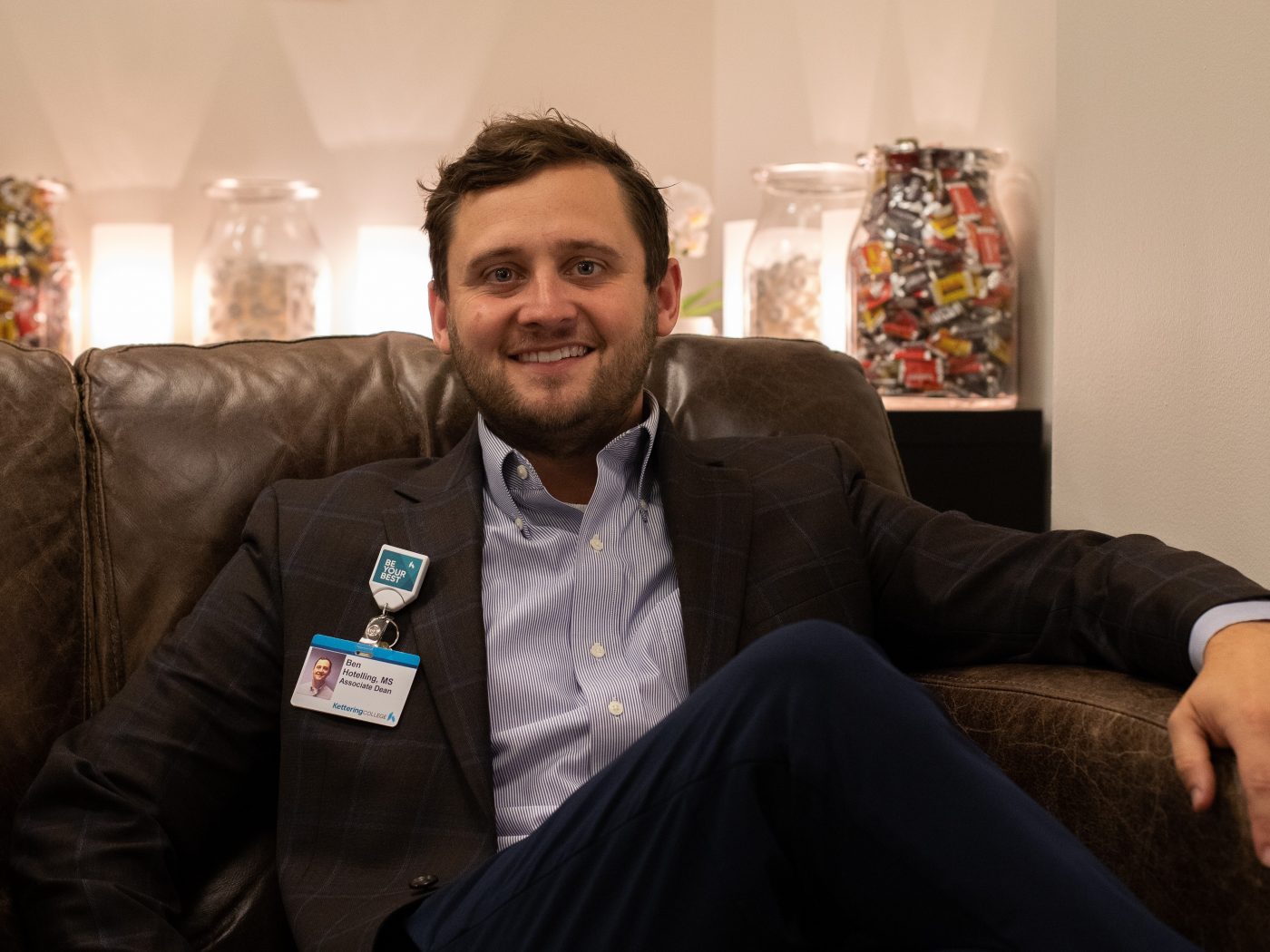 Hotelling says, "We have implemented a coaching model, rather than a traditional academic advisor model for all our pre-program students. Every new student to Kettering College who is taking coursework with the goal of getting into one of our programs is assigned a student success coach, rather than an academic advisor. These student success coaches are professionals whose sole role is to support students throughout their journey here as a pre-program student and get them into the program of their choosing."
Dustin Waters, Director of the SSC, explains that a coach is equivalent to students having an "inside champion" to work alongside them and build rapport. Waters explains, "The intentional fostering of students' holistic needs leads to greater success. High-level tutoring touches academic subject matter or writing skills."
He adds, "Coaching deals with the whole student: spirituality, finances, social issues, wellbeing, as well as study skills, time management, etc. We bring students into our offices once every week or two and go through the material, which is helpful by itself. Then the conversation pivots to a more general 'How are you doing? Is there anything coming down the pike I should know about that I can help with? What did your mom say about that test?'"
The foremost goal of the SSC is to help students succeed and pass their pre-program classes without giving up. Hotelling acknowledges the transition to higher education can be daunting, especially for students who did not know what to expect. As he restructured the operations of the SCC, his focus was on improving pre-program retention rates to walk alongside students as they grow their knowledge and life skills.
The 2021 – 2022 academic year saw a 79% retention rate for pre-nursing students, whereas this year we are seeing a 95% retention rate for pre-nursing students. The retention rate for pre-radiology students was 80% and has risen to 100%. Hotelling says, "The data we have is clear that something is working. We strongly believe it's this newfound relationship that perfectly blends our pre-program faculty and coaches together, with the student being at the center of everything we do."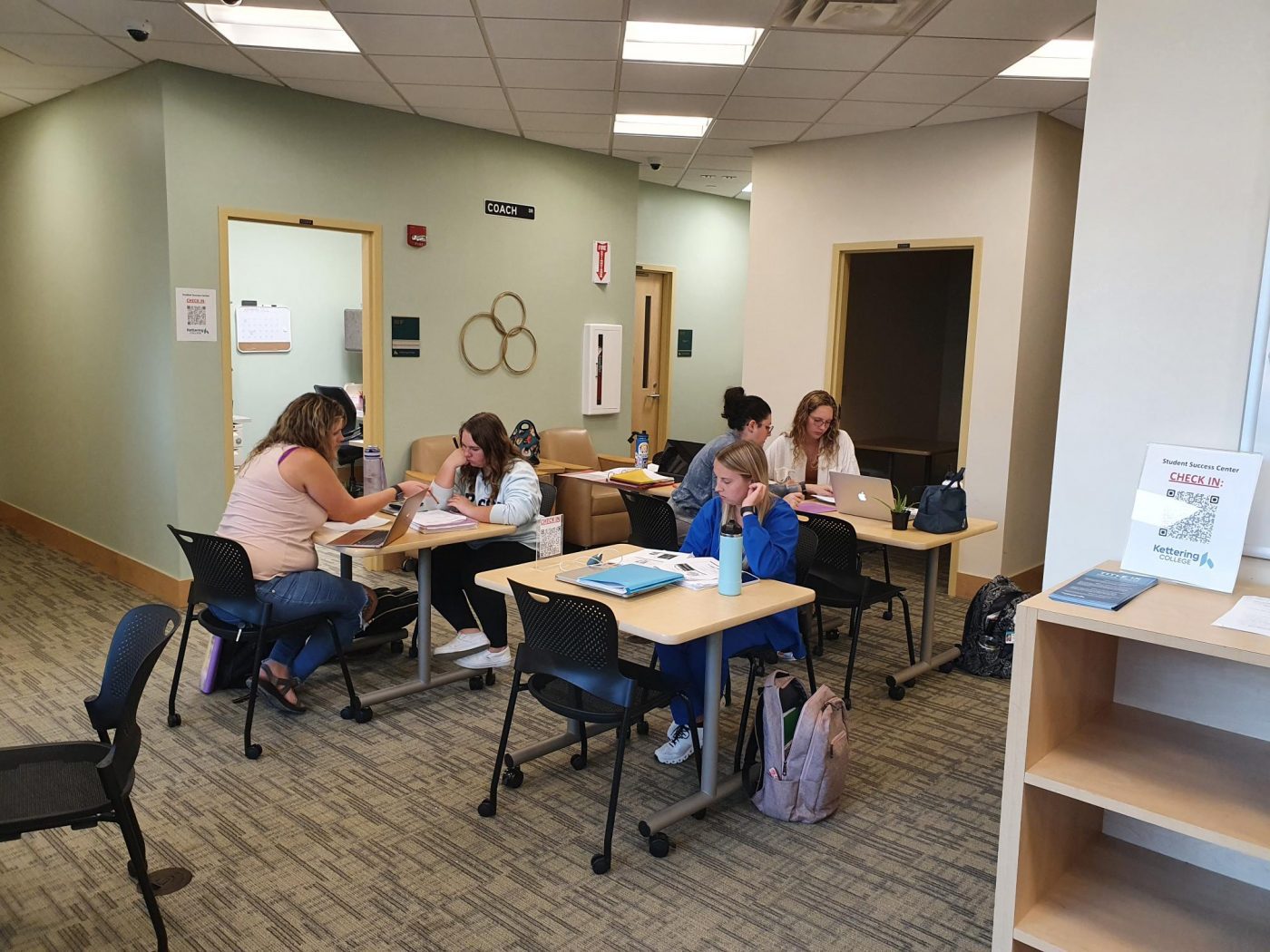 He says, "If we truly care about our student's success while they are here with us, we needed to change the game. I believe that the changes in our model are predictive, where we place the focus on our students and their success being our goal, we will be able to achieve this goal."
Waters points out in addition to the implementation of coaches in the SSC, the creation of group study sessions have helped students feel more confident in their abilities, which is a key component in retention. The SSC has held various "Coffee and Cram" and "Lunch and Learn" group study sessions where a student tutor reviews the material for an upcoming exam. These groups have been popular, and students' overall scores have increased across the board.
Taking advantage of helpful resources can be intimidating, especially for first-year students, but the numbers prove students are utilizing the SSC's tutors, coaches, and group review sessions. Nearly 1,000 appointments were made in the fall 2022 semester. Students are doing their part to be responsible for their success while giving voice to the things the SSC can assist with.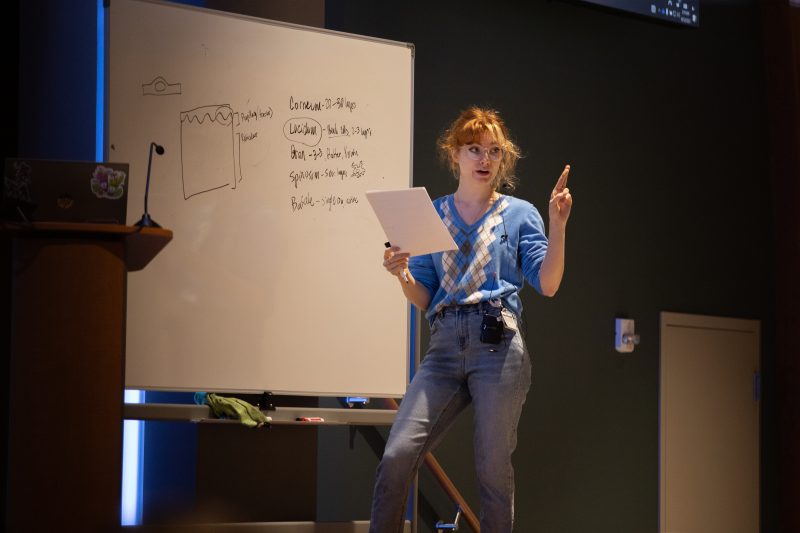 Hotelling says, "We have seen an increase in student test scores from previous years in our more difficult pre-program course offerings. We have more frequent touchpoints with our students than we have ever had before. We are also meeting with our pre-program faculty, which is leading us to have faculty and staff collaborate to create a roadmap for success for our students."
This reinvention of the SSC is helping students succeed but also empowering them to start becoming the professionals they hope to be one day. Dustin Waters says, "Effectively we are showing students we genuinely care about them, and they are responding positively to this highly individualized method that is not a one-sized fits all approach."  Ben Hotelling says, "We are constantly hearing feedback from students and course-correcting to meet their needs. We want to always ensure our time with students is impactful and purposeful to meet them where they are."
---
​​
Print This Page