Main Menu
Here's how you can stay productive working/studying from home! We wanted to share with you some ways to make your s…
https://t.co/lz329Yy3PP
4 days ago
11 days ago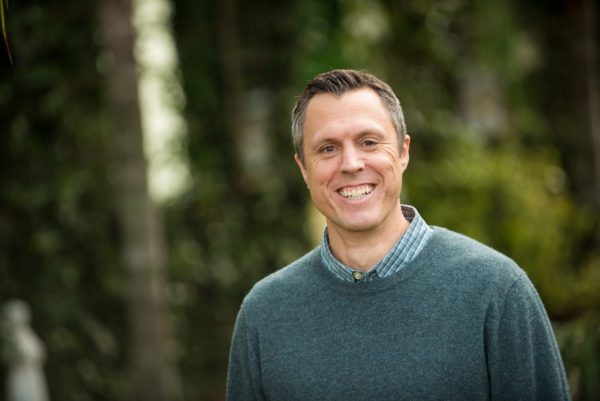 Kettering College Announces Dean for Institutional Effectiveness
October 2, 2019–Dr. Scott Bennie has joined Kettering College this fall as a member of the college executive team, as the Dean of Institutional Effectiveness, and as a faculty member in the developing Doctor of Physical Therapy (DPT) program. In his primary role as dean of institutional effectiveness, Dr. Bennie will lead out in college-level assessment, quality, and accreditation work.  His prior experience includes program development and institution-level accreditation. While Dr. Bennie's role as a member of the DPT faculty will be a minor portion of his work at the college, he will bring valuable wisdom and leadership experience to our already strong DPT faculty team. 
Bennie earned his bachelor's in Life Sciences, Master of Physical Therapy, and Doctor of Science degrees from the School of Allied Health Professions at Loma Linda University. He went on to receive his Master of Business Administration, with an emphasis in financial management, from La Sierra University.
In his most recent role, Bennie served as the vice chair and associate professor of the Department of Physical Therapy (DPT) at AdventHealth University in Orlando, Florida. He also served as the founding chair and program director of AdventHealth's DPT program.
Kettering College president Nate Brandstater expressed excitement about Dr. Bennie coming to Kettering College. "Scott brings diversity and depth in his academic, clinical, and administrative expertise. With his commitment to the faith-based mission of Kettering College and his strong leadership, we are thrilled that he is joining us."
Dr. Bennie arrived on September 30, 2019, with his wife, Dr. Katrina Bennie, who will serve as a school counselor at Spring Valley Academy, and their two daughters.
About Kettering College
Kettering College is a fully accredited, coeducational college that specializes in health science education. A division of Kettering Medical Center (KMC), the College is located on the KMC campus in a suburb of Dayton, Ohio, and is chartered by the Seventh-day Adventist Church. Kettering College offers certificate programs, Associate and Bachelor of Science degrees, a Master of Physician Assistant Studies degree, and an Occupational Therapy Doctoral degree.
An institution of Christian higher education, Kettering College graduates health care professionals of high character who, in the tradition of the Master Healer, give whole-person care to their patients and generous service to their communities.