Main Menu
Congrats to last week and this week's winners of the $500 Covid-19 Vaccination Scholarship, Courtney Kessler, Nursi…
https://t.co/GLLbF4SNz8
4 weeks ago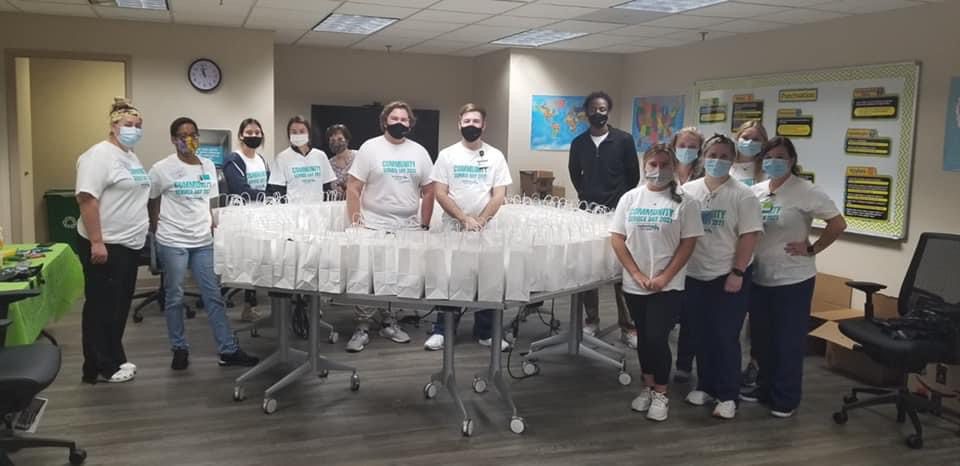 Kettering College Inaugural Community Service Day
On Tuesday, September 28, 2021, Kettering College hosted its inaugural Community Service Day, which included nearly 500 participants. This event highlighted a pillar of Kettering College: service. Kettering College leaders believe our institution is responsible to serve local communities toward a bright future. More than ever, communities have great need for resources and human help.

Tuta Ionescu, program director for Radiologic Sciences and Imaging, and Service Day facilitator, said this was one of the most beautiful experiences she's participated in at Kettering College. "This was the first time Kettering College picked one day and included every program in a community service endeavor," she said. "A lot of brainstorming, planning, and prayer went into this event. What was beautiful, though, was the work the service learning committee was willing to invest to make this day successful."

Community Service Day included nearly half of the Kettering College student body, and more than 75 faculty and staff
members also participated in the event. They served more than 40 organizations, including Montgomery County Solid Waste District, Homefull, Dayton Boys & Girls Club, and The Dayton Food Bank.

According to Ionescu, the best part was seeing how happy everyone was to participate, and how willing they were to jump in.
"The collegiality, the enthusiasm from faculty and staff, and the willingness to go along with the proposal were my favorite parts. I guess you could say it was the journey that I enjoyed the most".

-Tuta Ionescu
Kettering College looks forward to having its second annual Community Service Day in 2022. "We know next year's event will be even better" said Ionescu. "We would like to establish a solid pool of resources for programs so they can connect with local partners and have ongoing relationships. This year, every program and department participated. We hope to see the same next year and create an even bigger impact."