Main Menu
RT @MiaPomales: Today I began my new adventure as the Instructional Technologist for @KettCollege! I am so stoked to be part of a truly lov…
21 hrs ago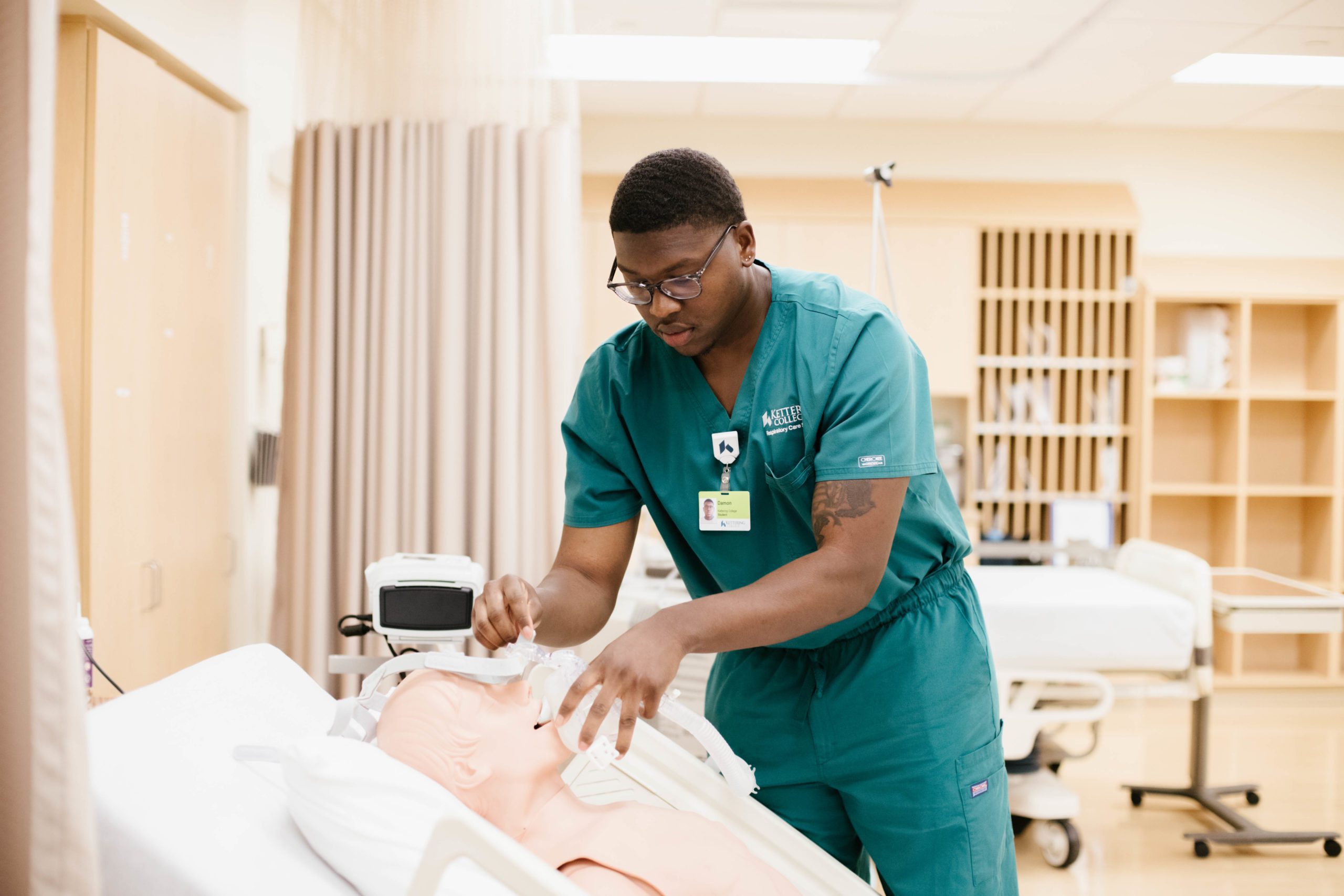 Kettering College Respiratory Care Program Receives President's Award for Excellence
Kettering, Ohio, June 23, 2021 – Kettering College's Respiratory Care program recently received the President's Award for Excellence in Credentialing Success Award from the Commission on Accreditation for Respiratory Care (CoARC).
This award is presented as part of the CoARC's continued efforts to value the RRT credential as a standard of professional achievement. From a program effectiveness perspective, the CoARC views the RRT credential as a measure of the program's success in inspiring its graduates to achieve their highest educational and professional aspirations.
To receive this distinguishment, programs are required to have three or more years of outcomes data; hold accreditation without a progress report; document RRT credentialing success of 100% and meet or exceed established CoARC thresholds for TMC high cut score and retention. Only 25 other colleges and universities across the United States were awarded this distinguishment.
"Earning this award is yet another example of the exceptional work that Kettering College's Bachelor of Science in Respiratory Care students, faculty, and staff do on a day-in, day-out basis," said Scott Bennie, dean for health professions, graduate studies, and institutional effectiveness. "Recognition by the programmatic accreditor (CoARC) reflects the college and program's work to make this one of the top 25 respiratory care programs in the country."
Kettering College previously was awarded the Distinguished RRT Credentialing Success Award consecutively for six years.
Respiratory Care is one of the most rapidly growing and challenging specialty areas in the health science field. Kettering College's Respiratory Care program is an accelerated 3-year bachelor's degree. The program reported a 100% job placement rate, as well as a 100% pass rate on the Registered Respiratory Therapist credentialing exams in 2020.
For more information on the Respiratory Care program, visit www.kc.edu/respiratory.
Print This Page