Main Menu
RT @DaytonMagazine: Kettering College @KettCollege Opens Doors to Ukrainian Students – Students whose lives have been disrupted by war cont…
3 days ago
Doris Imhoff: A Warm, Welcoming Spirit at Kettering College
As the receptionist and office assistant at Kettering College, Doris Imhoff is the first person someone coming through our doors is likely to see and speak to. We are fortunate to have her compassion, drive, and upbeat personality be what visitors experience when they come to our campus. Doris is full of light, energy, and strength, and is the glue that holds the operations of our college together.
Just like all of us, Doris has a story that has brought her to today. She has had obstacles and joys and life events that have crafted her to be the Doris we know and love. We celebrate and appreciate her every day, but especially during Women's History Month.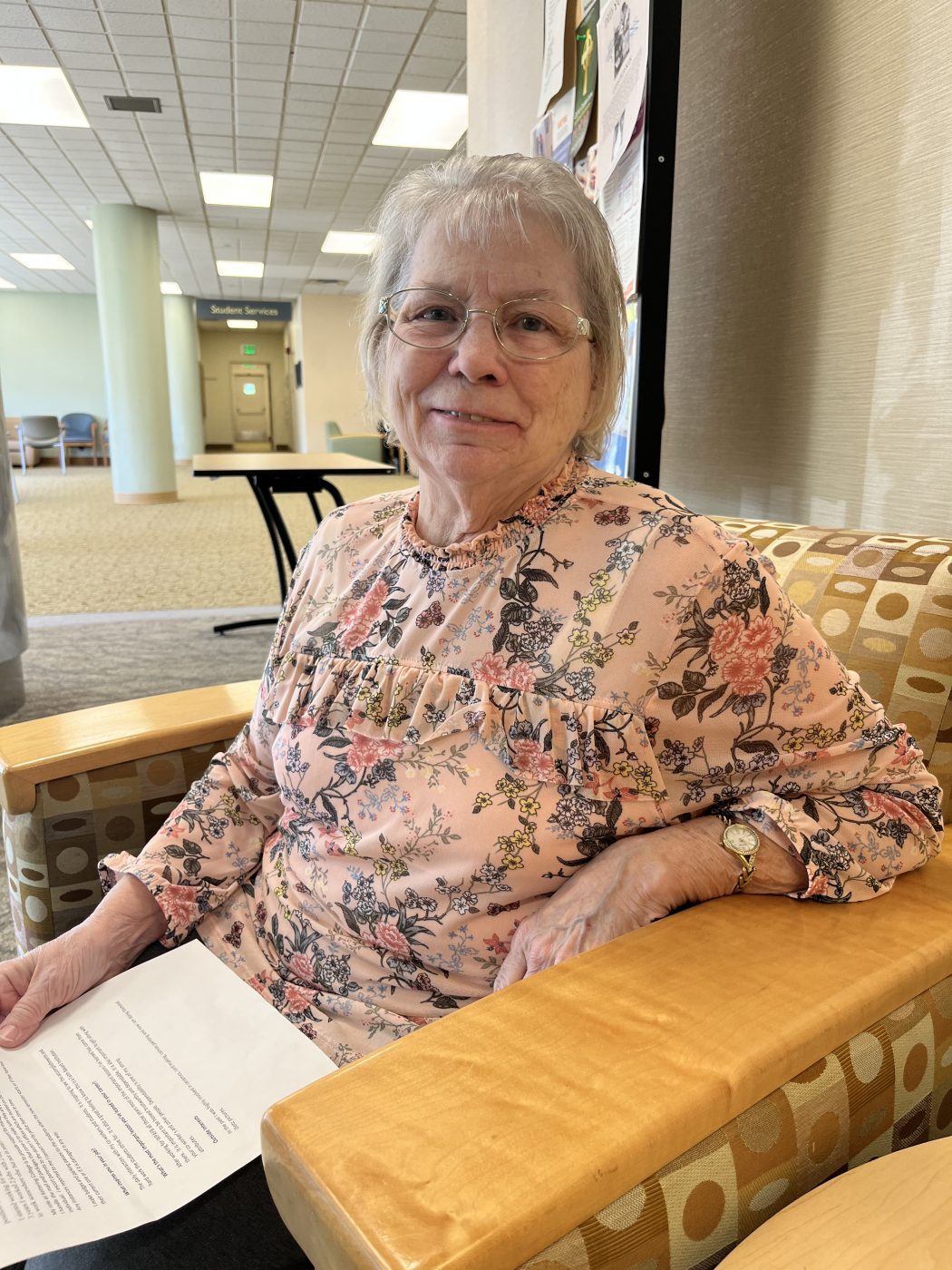 If you wonder where Doris gets her strong work ethic, look no further than her mother. Doris was born in Hamilton, Ohio and was the 9th of 11 children. Her parents divorced, and since her mother did not have money to support so many children on her own, she worked in an orphanage in the kitchen. Doris and her siblings lived there to save money and got to interact with their mother only on Sundays.
When Doris was 12, her mom remarried a wonderful man who took on all 11 children as his own, and the whole family moved to Dayton to start a new chapter as a family together. Doris went on to graduate from Belmont high school in 1965.
She worked for Wright-Patterson Air Force Base (WPAFB) for 31 years in Communications. During her career there, she communicated with a variety of countries and loved learning about different people and speaking with them. It is there where she says she learned the importance of being honest, trustworthy, and dependable. She says, "Dependability is one of my strongest attributes." Anyone who has seen Doris at work can attest to this truth.
She met and married her husband while working at WPAFB, and enjoyed a 44-year-long marriage to him before he passed on two years ago. Doris smiles when she talks about her late husband and their marriage she holds so closely to her heart.
In 2004, she began working at Kettering College on the weekends while she still held her full-time job at WPAFB. For three years, she worked both jobs with only two days off a month before she retired from the base in 2007. When she retired, she knew she wanted to keep working, and Kettering College was the perfect fit.
Doris assists everyone in any way she can. She provides support for management, faculty, staff, and students, makes badges, and reports any incident to security. She handles mail and packages and escorts patients to their appointments as they come in our doors looking for the offices next door. She can be seen several times a day personally walking them to where they need to be, patiently guiding them rather than simply pointing and telling them where to go.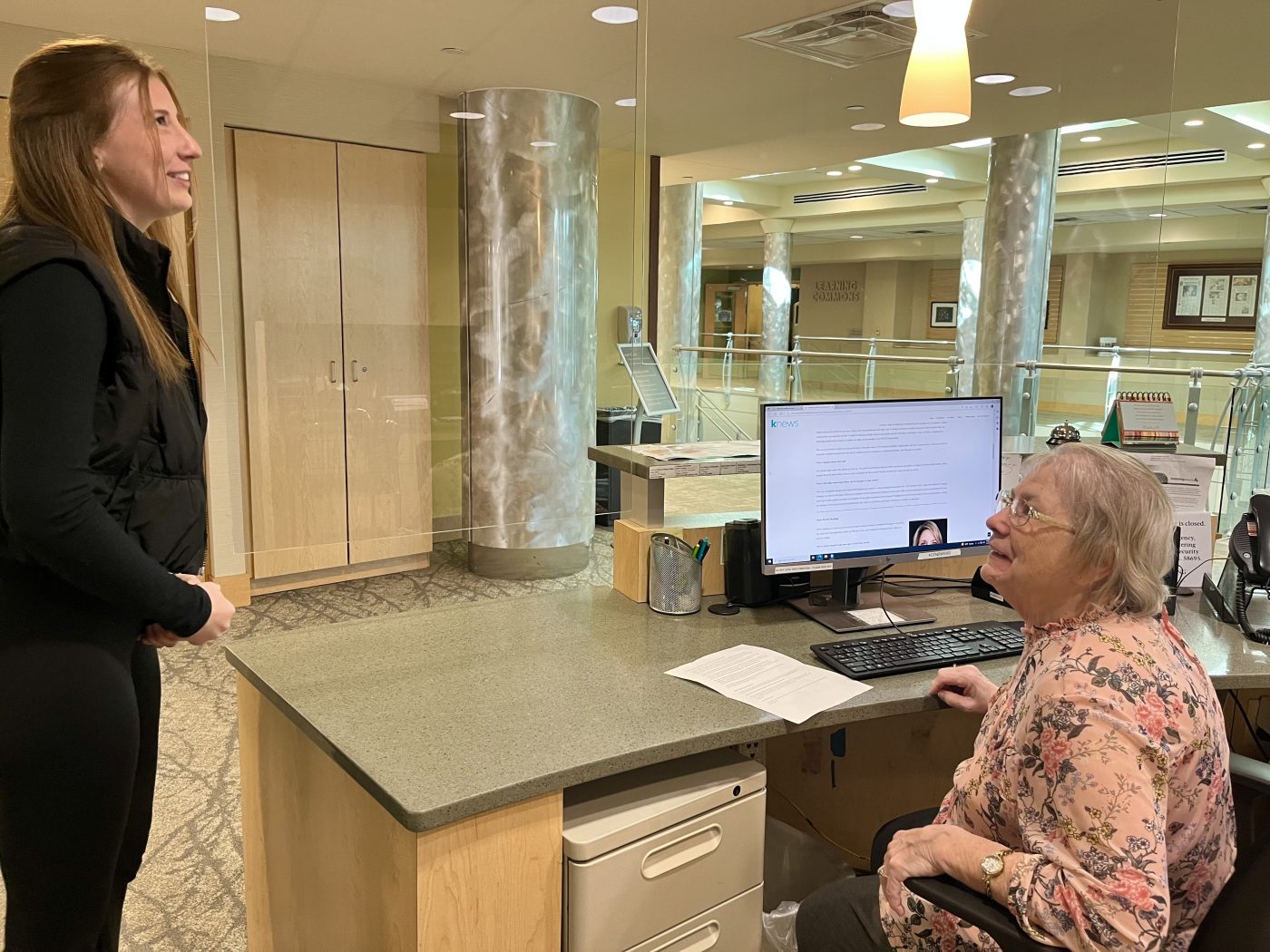 She says she enjoys the daily interactions with students and coworkers. She loves seeing how hard students work and watching them succeed, and she appreciates that this is a faith-based institution.
As for Women's History Month, Doris admits she had never heard of the month until now. Growing up she can't recall ever learning of female historical figures in class aside from Amelia Earhart. Although she's never heard of setting aside a month to celebrate women, she is a living example of a strong woman who has given so much of herself to make sure anyone who comes in contact with her has a better day because of it.
---