World Radiography Day: Celebrating X-Ray Technology
November 8 is World Radiography Day. It's a day to commemorate the discovery of X-rays in 1895 by German scientist and physicist Wilhelm Roentgen. Not only is it a day to recognize the anniversary of X-rays, but it's also a day to honor the people who study, teach, and work in the field of radiography to continually improve the field of healthcare.
Kettering College's Radiologic Sciences and Imaging (Rad Tech) department is full of students and faculty who are passionate about this field. They know their career is built upon the beginning technology of radiography and recognize the importance of it in current healthcare settings.
Rad Tech student Ashley Back says, "One of the techs at my site told me that X-rays are the eyes of the medical field, allowing physicians and other medical staff to adequately diagnose and therefore treat patients. Many don't realize that X-rays are used for more than just broken bones. We work in surgery, fluoroscopy, confirm tube placements, respond to incoming traumas, and more."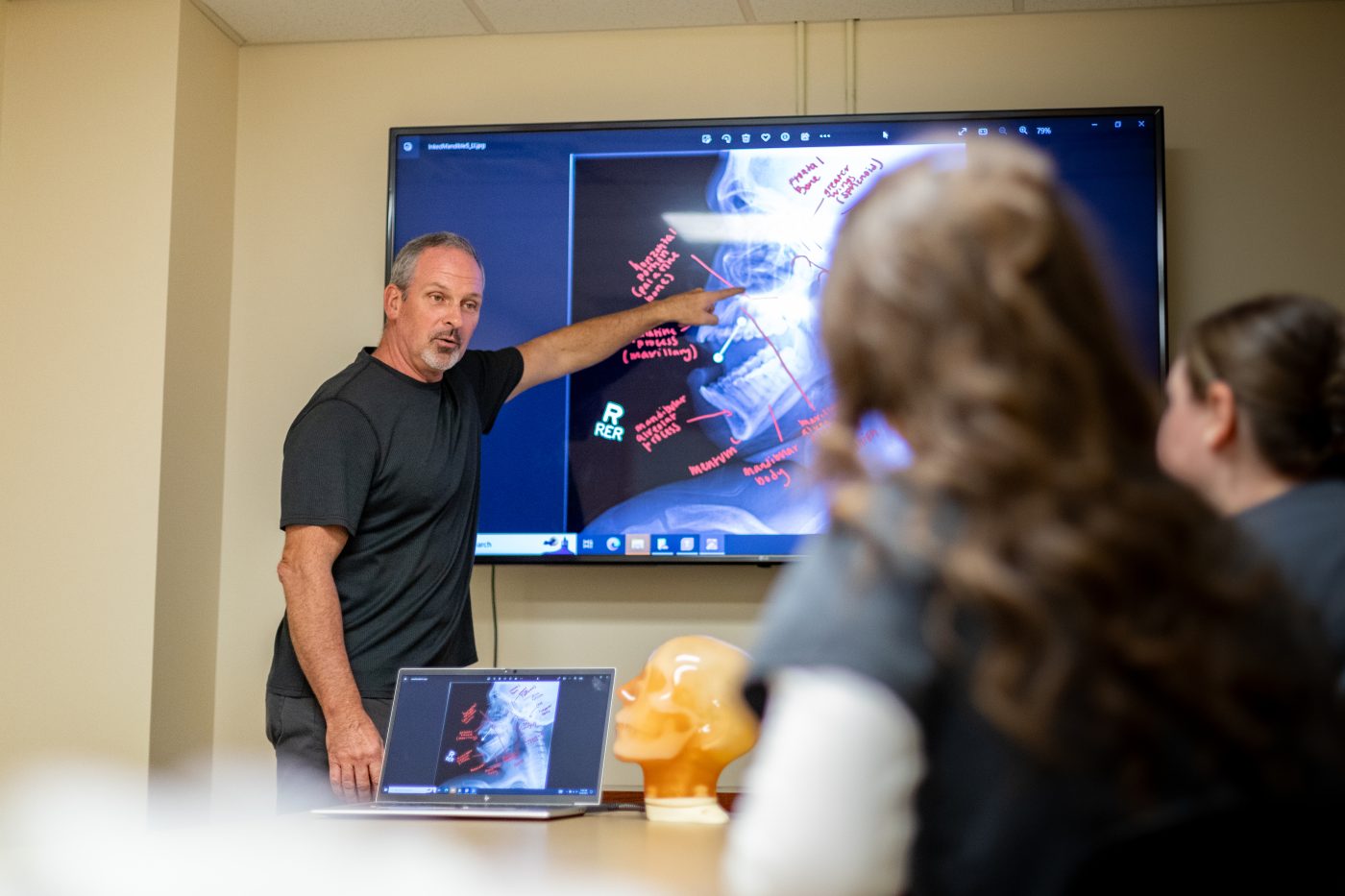 Prior to 1895, the medical field did not have the advantage of X-rays. Dr. Tuta Ionescu, Rad Tech chair and professor, says, "I often wonder how difficult life "pre-radiographs" must have been for patients. We use X-rays to diagnose fractures and other trauma-related conditions. Time is of the essence in some of these instances. If a patient does not receive an x-ray, he/she might not be diagnosed and treated in a life-saving fashion."
Rad Tech is a field that continually evolves with advancements in imaging technology. Samantha Fullen, Rad Tech instructor, says, "I love working with the latest developments and techniques. Knowing my images can help make a direct impact on patients' lives can be very rewarding. Radiology requires lifelong learning and staying up to date on medical knowledge and technologies."
Since its invention nearly 130 years ago, the technology of radiography has greatly improved and continues to be improved upon to increase efficiency and precision. Rob Hoover, Rad Tech associate professor, says, "Medical imaging permits healthcare providers to accurately diagnose pathological conditions with minimal invasiveness, which dramatically improves outcomes. In recent years, these techniques have been expanded to include the treatment of many pathologies. The time of recovery, expense of healthcare treatment, and outcome prognosis have all been greatly improved by medical imaging and its constant improvements and developments over the years."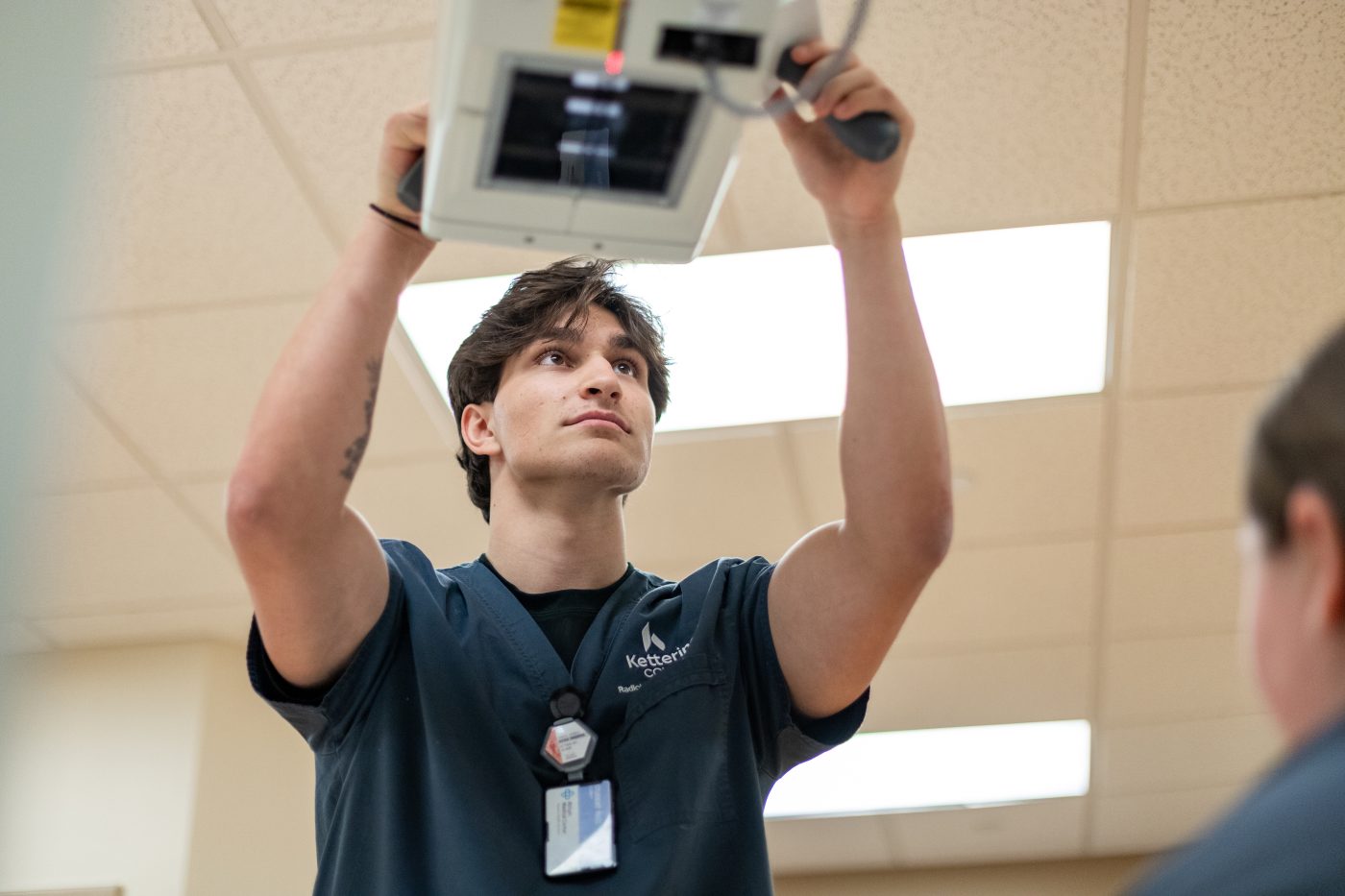 The creation of radiography by a devoted scientist who refused to give up is something we perhaps don't devote much thought to. Through tireless work in his laboratory (with his wife who agreed to allow him to test his work on her!), we now have an essential modality in healthcare. Idamae Jenkins, Rad Tech assistant professor, says, "I feel that we take X-rays for granted because we do not know life without this accessible option. In other parts of the world, people are not as blessed. Accessibility to X-ray equipment is key and vital to healthcare for interprofessional care to be provided successfully."
---